On this dayAug 15, 1963
Virginia Students Released After Being Jailed For Protesting Segregated Schools
On August 15, 1963, 32 teenage protestors who had been arrested for challenging the Prince Edward County School Board's refusal to integrate their public school system were released from jail. Over the prior three weeks, the students had staged two separate demonstrations in Farmville, Virginia. After they were released to the custody of their parents, the students were ordered to observe a 10 pm curfew, refrain from disorderly conduct, and "attend school if such be possible." In fact, the impossibility of attending school was at the heart of their protest.

Five years before, a federal appeals court had ordered Prince Edward County to desegregate its all-white public high school by September 1959, in compliance with the U.S. Supreme Court's 1954 decision in Brown v. Board of Education. Instead, county officials refused to fund the local schools and became the only jurisdiction in the country without a public school system.

Though the county was 40% Black by 1960, all elected officials were white and political power within the Black community was very limited. Economic power was also racially distributed, as Black workers earned less than half of their white counterparts, and many Black families lived in poverty. As a result, the end of county public education disproportionately harmed Black students. White leaders were quick to establish a segregated private school system for local white students but made no provisions for Black students. Those who were able to attend school in other communities lived with friends or family; hundreds of others remained in Prince Edward County with no access to public education.

Beginning in June 1963, members of the NAACP in Prince Edward County organized a campaign to confront the racial inequality in their education system through direct action. Led by the Rev. Francis J. Griffin, teen volunteers from surrounding communities and members of the Student Non-Violent Coordinating Committee (SNCC) mobilized to plan peaceful demonstrations focused on the city's business district.

On August 14, the day before the arrested teens were released from detention, Governor Harrison announced the creation of the Prince Edward County Free School Association, a nonprofit organization dedicated to creating an integrated school system in the county. The resulting "free schools" did not accomplish integrated education, but temporarily filled the schooling void by providing instruction to local Black students. In May 1964, the U.S. Supreme Court ruled that Prince Edward County's discontinuation of public education was unconstitutional; the public schools reopened that September.
About EJI
The Equal Justice Initiative works to end mass incarceration, excessive punishment, and racial inequality.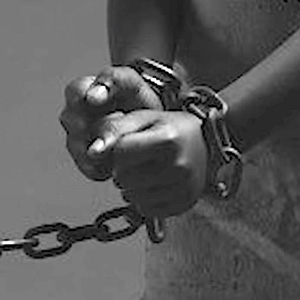 Learn more
About this website
Until we confront our history of racial injustice and its legacy, we cannot overcome the racial bias that exists today.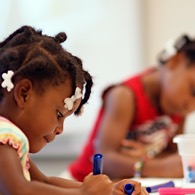 Learn more