On this dayOct 11, 1921
Texas Officers Shoot to Death Handcuffed Black Man Running from a White Mob
On October 11, 1921, Tarrant County Sheriff Carl Smith and Deputy Tom Snow shot David Bunn, a handcuffed Black man, as he fled to escape a white lynch mob.

Four days before these officers shot Mr. Bunn, white mobs made three separate attempts to lynch him. On October 7, a mob of over 500 white men, women, and children surrounded the Tarrant County Jail, where Sheriff Carl Smith stood guard. The mob selected a committee of 15 white men to carry out the lynching, and Sheriff Smith permitted them to enter the jail. Finding no evidence of Mr. Bunn in that jail, the crowd selected a new lynching committee, whose members broke into the Fort Worth City Jail. After inspecting that jail and failing to locate Mr. Bunn, 21 white men got in their cars and drove across the county line to Dallas, intent on seizing Mr. Bunn from the Dallas County Jail and lynching him, but they failed in their attempt.

Threats of a future lynching continued to circulate in Dallas and Tarrant counties over the next several days. Sheriff Smith and Deputy Snow knew that white mobs intended to kidnap and lynch Mr. Bunn as they transported him from the Dallas County Jail to the Tarrant County Courthouse, so they planned to move him in the early morning hours, allegedly to avoid detection.

At 2:30 am on the morning of October 11, the officers handcuffed Mr. Bunn and loaded him into a police car. Mr. Bunn sat in terror as they drove, even saying to the officers that he feared being lynched. As they crossed the county line near Arlington, Sheriff Smith observed four automobiles approaching and identified these vehicles as members of the lynch mob, saying to Mr. Bunn "I think that's them..."

Fearing for his life, Mr. Bunn jumped, in handcuffs, from the police car. Rather than capture Mr. Bunn and return him to their car, Sheriff Smith and Deputy Snow shot and killed him as the mob approached. Four bullets were lodged in his body before Mr. Bunn fell into a roadside ditch and died. No one faced charges or accountability for Mr. Bunn's murder.
About EJI
The Equal Justice Initiative works to end mass incarceration, excessive punishment, and racial inequality.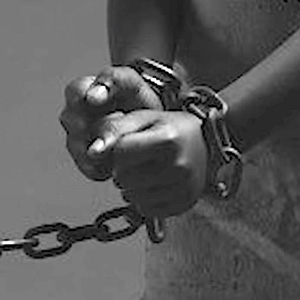 Learn more
About this website
Until we confront our history of racial injustice and its legacy, we cannot overcome the racial bias that exists today.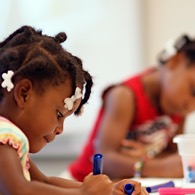 Learn more