On this dayMay 16, 1956
Florida Communities Order Racial Segregation at Beaches
On May 16, 1956, white residents of Delray Beach, Florida, burned a cross to terrorize Black residents and prevent them from using the city's "public" beach that had been open to only white visitors for decades.

The day before this racial violence, U.S. District Judge Emmett C. Choate had dismissed a federal civil rights lawsuit in which nine Black Delray residents had sued for access to Delray's municipal beach. Though Black citizens had been barred by terrorism and de facto segregation for decades, the Delray Beach City Commission tried to avoid federal intervention by informing the court that the city had no written policy denying Black residents access to the beach. In dismissing the lawsuit on this basis, Judge Choate expressly recognized that the city was legally authorized to continue practicing segregation and recommended that the commission segregate portions of the beach by race.

Concerned that the commission's statement denying a formal segregation policy threatened to weaken years of rigidly enforced, race-based exclusion, white citizens decided to take violent action to let Black residents know they were still unwelcome. After white residents burned a cross to send that message, local law enforcement declined to investigate or to hold white citizens accountable. On May 20, a group of Black residents attempted to gain access to the beach, only to be forced out by an angry gathering of 70 white people demanding they leave. Over the next several days, white citizens began stockpiling weapons from stores in Fort Lauderdale and West Palm Beach, anticipating the return of Black beachgoers and preparing to respond with lethal violence.

On May 23, the city commission enacted a formal segregation ordinance that codified years of de facto segregation and barred Black residents from using the Delray municipal beach or pool. Within three weeks of the city's enactment, three neighboring beachfront towns—Riviera Beach, Lake Worth, and Daytona Beach—had adopted identical segregation ordinances.

Over the next month, the Delray Beach City Commission attempted to get Black leaders in the Delray Civic League to "cooperate" in keeping their fellow Black residents off the municipal beach. The city initially proposed the construction of a separate and unequal beach for Black residents on a 100-foot strip of rocky land. Black leaders rejected this proposal, demanding access to city facilities on equal terms with white citizens. The Civic League requested a 500-foot section of beach and the immediate construction of a pool for Black residents.

In July, the city finally agreed to construct a swimming pool for Black residents, but conditioned the pool's construction on continued exclusion of Black residents from the municipal beach. The city repealed the segregation ordinance, returning to its decades-long policy of de facto segregation, and subsequently abandoned all plans to construct a beach for Black residents.

To learn more about the state-sanctioned exclusion of Black citizens from public facilities such as beaches, pools, and public parks, read EJI's report, Segregation in America.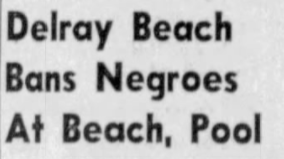 About EJI
The Equal Justice Initiative works to end mass incarceration, excessive punishment, and racial inequality.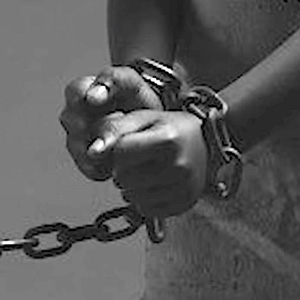 Learn more
About this website
Until we confront our history of racial injustice and its legacy, we cannot overcome the racial bias that exists today.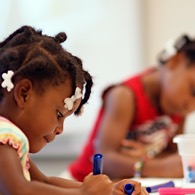 Learn more