On this dayAug 10, 1898
White Mob Lynches Four Black People in Clarendon, Arkansas
On August 10, 1898, a white mob seized four Black people from a jail in Clarendon, Arkansas, and lynched them before they could stand trial.

A few weeks prior, a white woman named Erneze Orr allegedly hired Will Sanders, Rilla Weaver, Dennis Ricord, and Manse Castle to kill her husband, John T. Orr. After Mr. Sanders, Ms. Weaver, Mr. Ricord, and Mr. Castle were arrested for this alleged offense, a mob of white community members quickly formed—and on three separate occasions, the mob convened at the jail intent on lynching them. Despite these repeated threats, officers refused to move the group to a safer location as they awaited trial.

On August 10, the white mob stormed the jail a final time. Rather than protecting the people in his custody, the sheriff turned the jail keys over to the mob. Newspapers reported that he had been persuaded to open the jail doors and let the mob enter "by their earnestness."

Mrs. Orr, the white woman who allegedly orchestrated her husband's murder, was also being held at the jail. She reportedly poisoned herself shortly before the mob's arrival. Though contemporary reports note that she was still alive when the mob stormed the jail, the mob left her and took only the four Black people from the jail.

The mob hung Mr. Sanders, Ms. Weaver, Mr. Ricord, and Mr. Castle from the tramway of a nearby sawmill with signs affixed to them that read "This is the penalty for murder and rape." Their bodies were then left on display for hours to terrorize the entire Black community.

During this era of racial terror, mere suggestions of Black-on-white violence could provoke mob violence and lynching before the judicial system could or would act. The deep racial hostility permeating Southern society often served to focus suspicion on Black communities after a crime was discovered, whether or not there was evidence to support the suspicion, and, even in situations like this case, where a white person was believed to be the orchestrator of the violence, accusations lodged against Black people were rarely subject to serious scrutiny. White lynch mobs regularly displayed complete disregard for the legal system, abducting Black people from courts, jails, and out of police custody. Law enforcement officials, charged with protecting those in their custody, often failed to intervene, as was the case here.

Mr. Sanders, Ms. Weaver, Mr. Ricord, and Mr. Castle were four of at least 493 documented lynching victims between 1877 and 1950 in the state of Arkansas. To learn more about the history of racial terror lynching, read EJI's report, Lynching in America.
About EJI
The Equal Justice Initiative works to end mass incarceration, excessive punishment, and racial inequality.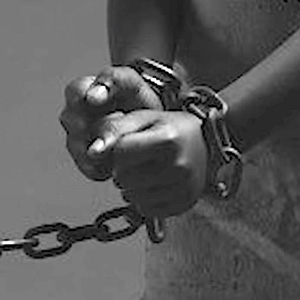 Learn more
About this website
Until we confront our history of racial injustice and its legacy, we cannot overcome the racial bias that exists today.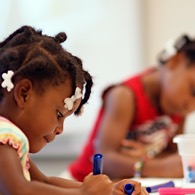 Learn more