On this dayMar 16, 2021
White Man Kills Eight People, Including Six Asian Women, in Atlanta Shooting Spree
On March 16, 2021, a 21-year-old white man carried out a shooting spree at three spas in Atlanta, killing eight people. Six of the eight victims were Asian women.

At around 5 pm on March 16, Aaron Robert Long opened fire inside the Youngs Asian Massage Parlor in Acworth, Atlanta, killing four people: 33-year-old Delaina Ashley Yaun, 49-year-old Xiaojie Tan, 44-year-old Daoyou Feng, and 54-year-old Paul Andre Michels. He used a gun and ammunition he had purchased just hours earlier.

Mr. Long then drove roughly 30 miles to two other locations—Gold Spa and Aromatherapy Spa—where he shot and killed 51-year-old Hyun Jung Grant, 69-year-old Suncha Kim, 74-year-old Soon Chung Park, and 63-year-old Yong Ae Yue.

Several hours later, law enforcement located and arrested Mr. Long about 150 miles outside of Atlanta. He told investigators that he struggled with "sexual addiction," for which he had unsuccessfully sought out treatment, and that he had targeted the three spas to eliminate the temptation they posed for him.

The shooting was carried out amidst a rise of violence against Asian Americans and Pacific Islanders following the beginning of the Covid-19 pandemic. Stop AAPI Hate, a group that collects data on hate crimes against Asian Americans and Pacific Islanders in the U.S., reported nearly 7,000 racially motivated incidents between March 19, 2020 and March 31, 2021, over 12% of which were categorized as physical assaults.

Robert Peterson, whose mother ​​Yong Ae Yue was among those killed, said in an interview that he had talked to his mother about "her being targeted [for] being Asian, with this influx of hatred." Mr. Peterson, whose father is Black, added: "We both understood what it was like."

Shortly after Mr. Long's arrest, the sheriff's deputy acting as a spokesperson for the case drew widespread criticism after commenting that "yesterday was a really bad day for [Mr. Long], and this is what he did." Posts from the sheriff deputy's personal Facebook page, in which he promoted t-shirts with anti-Asian messaging, also emerged. He resigned soon after.

In July 2021, Mr. Long pleaded guilty to murder in four of the killings and was sentenced to life in prison without the possibility of parole.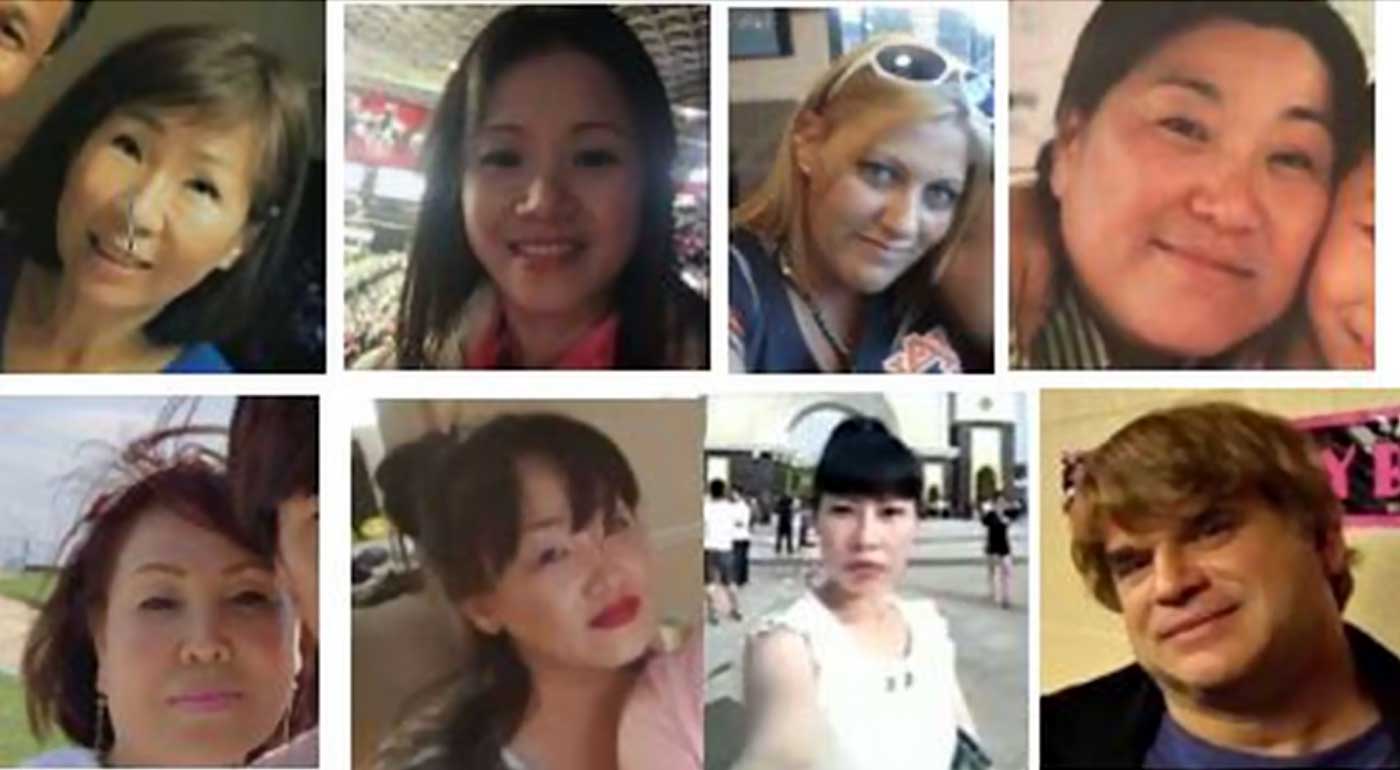 Victims from the Atlanta shootings. (Family photos/Atlanta Journal Constitution)
About EJI
The Equal Justice Initiative works to end mass incarceration, excessive punishment, and racial inequality.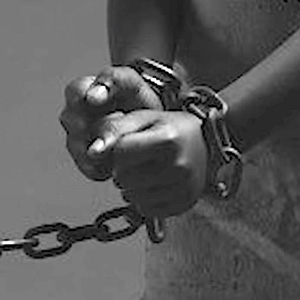 Learn more
About this website
Until we confront our history of racial injustice and its legacy, we cannot overcome the racial bias that exists today.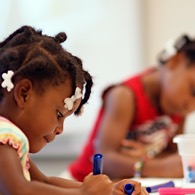 Learn more