On this dayMar 15, 1901
Black Woman Lynched By White Mob in Tennessee After They Couldn't Find Her Brother
On March 15, 1901, a white mob in Rome, Tennessee, lynched a Black woman named Ballie Crutchfield. Ms. Crutchfield was not accused of any crime. She was targeted simply because the mob had earlier that night failed in its attempt to lynch her brother.

A week earlier, a white man in Rome had reportedly lost a wallet containing $120. As word spread that a young Black boy had found the wallet and given it to a young Black man named William Crutchfield, white residents accused William of stealing the wallet.

During this era, the deep racial hostility that permeated Southern society burdened Black people with a presumption of guilt that often served to focus suspicion on Black communities who were accused of crimes that may or may not have been committed. Though there was no evidence supporting the claim that William Crutchfield had stolen the wallet, he was promptly arrested and taken to the local jail. That night, a white mob stormed the jail and abducted Mr. Crutchfield from police custody, but as they prepared to lynch him, he escaped.

The lynch mob searched but failed to find Mr. Crutchfield; determined to take out their vengeance on someone, they instead seized his sister, Ballie Crutchfield, from her home. Though she was not even alleged to be in any way involved with the lost wallet, the mob took Ms. Crutchfield—whose first name was also reported as "Sallie"—to a bridge a short distance from the town, tied her hands behind her back, shot her in the head, and threw her body into the creek below.

Lynching was a tool of racial terror used to maintain white supremacy and dominance by instilling fear in the entire Black community. This brutal violence was often unpredictable and arbitrary. As was the case for Ms. Crutchfield, it was extremely common during this era for a lynch mob's focus to expand beyond a specific person accused of an offense. Lynch mobs frequently targeted members of a suspect's family, neighbors, or any and all Black people unfortunate enough to be in the mob's path. Countless Black people were victims of racial terror lynchings not because they were accused of any crime, but simply because they were Black and present when the lynch mob could not locate its intended victim.

Ms. Crutchfield's body was recovered from the creek the morning after she was killed, and the coroner's jury quickly concluded that she had met her death "at the hands of parties unknown." No one was held accountable for her lynching.

Ms. Crutchfield is one of at least 237 Black people lynched in Tennessee between 1877 and 1950 and one of more than 6,500 victims of racial terror lynching that EJI has documented between 1865 and 1950. To learn more, explore EJI's reports, Lynching in America and Reconstruction in America.
About EJI
The Equal Justice Initiative works to end mass incarceration, excessive punishment, and racial inequality.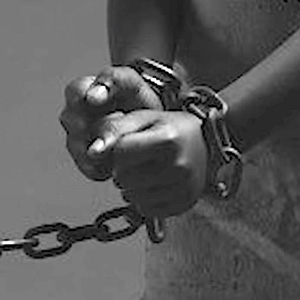 Learn more
About this website
Until we confront our history of racial injustice and its legacy, we cannot overcome the racial bias that exists today.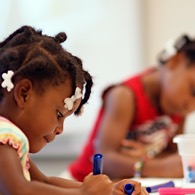 Learn more