On this dayAug 19, 1916
White Mobs Lynch Multiple Black People Just Months Before the U.S. Enters WWI
On August 19, 1916, a mob of white people in Alachua County, Florida, lynched five Black individuals—Andrew McHenry, Bert Dennis, John Haskins, Mary Dennis and Stella Young—while a Black man named James Dennis was also killed nearby by a "sheriff's posse." On the same day, almost 1,000 miles away in Navarro County, Texas, a mob of 200 white people lynched Edward Lang, a 21-year-old Black man. These incidents of racial terror violence occurred just months before the U.S. entered World War I to fight on behalf of the principles of democracy and freedom.

On August 18, in Jonesville, Florida, a Black man by the name of Boisey Long was accused of murdering the local constable. When Mr. Long went missing, word spread that four Black men—Andrew McHenry, Bert Dennis, James Dennis, and John Haskins—and two Black women—Mary Dennis and Stella Young—had allegedly aided Mr. Long in an escape. On Saturday, August 19, a mob of white people captured Andrew McHenry, Bert Dennis, John Haskins, Mary Dennis, and Stella Young, and lynched them. According to reports, on the same day James Dennis was captured and killed by a "sheriff's posse."

As was the case here, and typical of the era, white people sought to maintain white supremacy and dominance by instilling fear in the entire Black community through brutal violence that was often unpredictable and arbitrary. With no reported evidence connecting these men and women to the alleged crime, the white mob's focus clearly expanded beyond a specific person accused of an offense and instead targeted members of the wider Black community, instilling community-wide fear.

Nearly 1,000 miles away, on the same day, a 21-year-old Black man named Edward Lang was accused of assaulting a young white woman near the town of Rice in Navarro County, Texas. A mob of white people captured Mr. Lang four miles from where the alleged attack took place and handed him over to the sheriff. However, before Mr. Lang could be tried, on that same day, an unmasked and armed mob of 200 white farmers seized Mr. Lang from the jail and hanged him from a telephone pole.

During this era, almost 25% of documented racial terror lynchings were sparked by charges of sexual assault. White people's fears of interracial sex extended to any action by a Black man that could be interpreted as seeking or desiring contact with a white woman.

Lynchings and racial terror during this era reinforced racial hierarchy and fostered lawlessness and disregard for constitutional guarantees of equal protection. Despite the tragedy of this violence, hundreds of thousands of Black people fought to defend the U.S. when it was threatened during World War I.
About EJI
The Equal Justice Initiative works to end mass incarceration, excessive punishment, and racial inequality.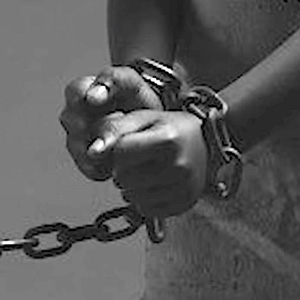 Learn more
About this website
Until we confront our history of racial injustice and its legacy, we cannot overcome the racial bias that exists today.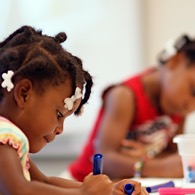 Learn more