On this dayMar 14, 1835
Free Black People Must Apply for License to Remain in Missouri
On March 14, 1835, the Missouri General Assembly passed a law that required free Black people to apply for a license to remain in the state. Black people who failed to do so faced fines up to $100, incarceration, and expulsion from Missouri. Fearful of a growing Black population, white legislators enacted the law in an attempt to force Black people out of the state and empowered authorities to seize any free Black person that they suspected lacked a license.

Missouri's law imposed onerous requirements on applicants. Free Black residents had to establish continuous residency for at least a decade and "produce satisfactory evidence... that [the applicant] is of good character and behavior, and capable of supporting [themselves] by lawful employment." The law also obligated Black people to obtain a new license each time they moved to a different county.

In 1837, the Missouri Supreme Court upheld the license law in the case of a free Black man arrested and jailed by the mayor of St. Louis. In challenging his confinement, the man argued that the U.S. Constitution entitled him to the protections of birthright citizenship and that the license law violated his constitutional rights. The court rejected the Black man's appeal and upheld the power of local authorities to arrest free Black people without a license.

Very few protections existed under state laws for free Black people during the era of enslavement, and their actions were strictly regulated. Between 1822 and 1854, courts in 11 other states, including Pennsylvania and California, ruled that free Black people were not citizens. For example, in 1805, Maryland enacted a law requiring all free Black people to petition the court for a "Certificate of Freedom" as a condition of residency. In 1811, Delaware passed a law providing that any free Black person who left the state for six months or more forfeited state residency. In 1822, South Carolina passed a law prohibiting free Black people from moving to or from the state.

In other states, it was a crime to be free and Black. In 1806, Virginia passed a law mandating that all free Black people leave the state within one year or face re-enslavement. In 1830, North Carolina passed a law providing that enslaved people could only be granted freedom on the condition that they left the state within 90 days and "never returned." In 1833, the Alabama legislature banned all free Black people from entering the state, and under Alabama law the color of a Black person's skin gave rise to a presumption that he or she was enslaved. The following year, the Alabama legislature expanded on this law, making it illegal to emancipate an enslaved Black person within Alabama's borders.
About EJI
The Equal Justice Initiative works to end mass incarceration, excessive punishment, and racial inequality.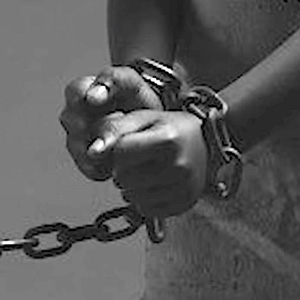 Learn more
About this website
Until we confront our history of racial injustice and its legacy, we cannot overcome the racial bias that exists today.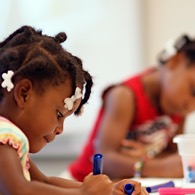 Learn more