On this dayMar 13, 2020
Louisville Police Kill Breonna Taylor During Nighttime No-Knock Raid
On March 13, 2020, Louisville police officers shot and killed Breonna Taylor during a nighttime no-knock raid of her apartment. Ms. Taylor, who was 26, worked as an emergency room technician and dreamed of becoming a nurse.

Shortly after midnight on March 13, Ms. Taylor and her boyfriend, Kenneth Walker, awoke to the sound of loud banging on their apartment door. Mr. Walker believed someone was trying to break into their home, and when several men forced their way inside the apartment using a battering ram, he fired his licensed firearm in self-defense. Mr. Walker struck one officer in the leg and the officers fired back—hitting Ms. Taylor at least five times.

According to Mr. Walker, Ms. Taylor struggled to breathe for at least five minutes after she was shot and received no medical attention for over 20 minutes. Mr. Walker was taken into custody and charged with attempted murder of a police officer, though the charges were dismissed in May of 2020.

The officers—who wore plain clothes during the raid—had been executing a no-knock warrant, which allows police to forcibly enter people's homes without warning. Louisville officials have since banned no-knock warrants.

The warrant had been issued as part of an investigation into two men believed to be selling drugs from a location more than 10 miles from Ms. Taylor's home. Police asserted that one of the men used Ms. Taylor's apartment to receive packages, but no drugs were found in the apartment—and attorneys for Mr. Walker and Ms. Taylor's family later reported that the police had already located the main suspect in the case before they broke into Ms. Taylor's home.

In August 2020, nearly five months after Ms. Taylor's killing and following national protests, the U.S. Department of Justice charged four officers involved in Ms. Taylor's death with federal civil rights violations. One former detective pleaded guilty to one count of conspiracy and admitted that she had falsified a search warrant application for Ms. Taylor's apartment. Brett Hankison, an officer who fired 10 bullets into Ms. Taylor's apartment on the night of the raid, was acquitted of charges of wanton endangerment.

In March 2023, a Justice Department investigation into the Louisville Metro Police Department detailed serious misconduct and widespread discrimination against Black residents—including unlawful car stops, uses of excessive force, and harassment. "Breonna Taylor was a symptom of problems that we have had for years," one unnamed police leader told the DOJ shortly after the investigation began.
About EJI
The Equal Justice Initiative works to end mass incarceration, excessive punishment, and racial inequality.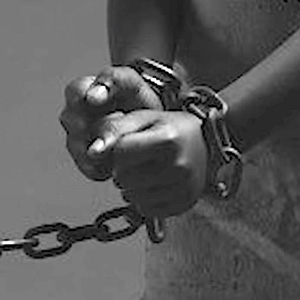 Learn more
About this website
Until we confront our history of racial injustice and its legacy, we cannot overcome the racial bias that exists today.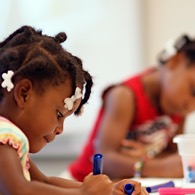 Learn more