On this dayMar 13, 1944
White Bus Driver Kills Black Soldier for Protesting Segregated Seating
On March 13, 1944, a white bus driver employed by the city of Alexandria, Louisiana, shot and killed Private Edward Green, a 23-year-old Black soldier from New York, after he refused to sit in the segregated section of a city bus.

At the time of his death, Private Green was stationed with an army field artillery unit at Camp Livingston, Louisiana. He boarded city bus no. 7 around 10 pm on the evening of March 13, and took a seat near the front of the bus. As soon as he saw Private Green, the bus driver, Odell Lachney, shouted at him to move. When Private Green remained in his seat, Mr. Lachney stopped the bus, got up from the driver's seat, and walked toward Private Green brandishing a club.

Mr. Lachney, who later claimed Private Green had reached into his pocket, grabbed a pistol. A white passenger sitting directly behind the drivers' seat, cautioned Mr. Lachney: "Don't shoot him on the bus." Apparently heeding this advice, Mr. Lachney forced Private Green onto the street as he pleaded, "Don't kill me, I'll get off." Despite the Black soldier's words, Mr. Lachney shot Private Green at 10:15pm at the intersection of Vance Avenue and Hickory Street, killing him with a bullet in the heart.

During this era, no one was more at risk of experiencing targeted violence than Black veterans who had proven their valor and courage as soldiers during the Civil War, World War I, and World War II. Military service sparked dreams of racial equality for generations of African Americans, but rather than being welcomed home and honored for their service, many Black veterans were targeted for mistreatment, violence, and murder during the lynching era due to their race and military experience. Between the end of Reconstruction and the years following World War II, the experience of military service for Black Americans often inflamed an attitude of defiant resistance to the status quo that could prove deadly in a society where racial subordination was violently enforced. All throughout the American South, as well as in parts of the Midwest and the Northeast, dozens of Black veterans died at the hands of mobs and persons acting under the color of official authority.

The coroner held an inquest the afternoon after Private Green was shot and killed. Though five white jurors returned a verdict that "Private Edward Green came to his death from gunshot wounds at the left breast by the hand of Odell Lachney," no criminal charges were filed. Mr. Lachney was released from police custody and the local media did no subsequent reporting on Private Green's death.

To learn more about the targeting of Black soldiers and veterans and the history of racial injustice directed towards them, read EJI's report, Lynching in America: Targeting Black Veterans.
About EJI
The Equal Justice Initiative works to end mass incarceration, excessive punishment, and racial inequality.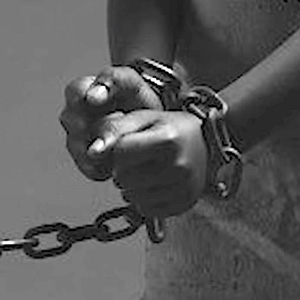 Learn more
About this website
Until we confront our history of racial injustice and its legacy, we cannot overcome the racial bias that exists today.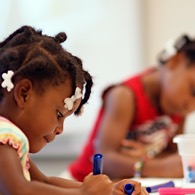 Learn more