On this dayJun 22, 1908
White Mob Lynches Nine Black Men in Sabine County, Texas
On June 22, 1908, a white mob lynched nine Black men in Sabine County, Texas, within a 24-hour period. The reign of racial terror began when a white farmer was shot to death in his home by an unknown assailant on the evening of June 21.

The deep racial hostility permeating Southern society often served to focus suspicion on Black communities after a crime was discovered, whether or not there was evidence to support the suspicion, and accusations lodged against Black people were rarely subject to serious scrutiny.

In this instance, six Black men—Jerry Evans, William Johnson, William Manuel, Moses Spellman, Cleveland Williams, and Frank Williams—were already in jail, accused of being involved in a completely unrelated shooting of another local white man. Early on the morning of June 22, a mob of about 200 white men broke into the jail and seized them from police custody. Five of the men were hanged from a tree outside of the jail, and Mr. Williams, the sixth, was shot in the back as he tried to escape.

Later that night, marauding white men shot and killed a Black man named Bill McCoy near the white farmer's home and shot and killed two unidentified Black men and threw their bodies into a creek. A Black church and school house in the town were also burned to the ground.

Many Black people were lynched across the South under accusation of murder. During this era of racial terror, mere suggestions of Black-on-white violence could provoke mob violence and lynching before the judicial system could or would act. White lynch mobs regularly displayed complete disregard for the legal system, abducting Black people from courts, jails, and out of police custody. Law enforcement officials, charged with protecting those in their custody, often failed to intervene, as was the case here, and sometimes even participated in mob violence.

Racial terror sought to maintain white supremacy and dominance by instilling fear in the entire Black community through brutal violence that was often unpredictable and arbitrary. It was common during this era for a lynch mob's focus to expand beyond a specific person accused of an offense and to target any and all Black people. In a system where lynchings regularly went unpunished and law enforcement did little to protect Black communities, white mobs acted as judge, jury, and executioner, killing Black women, men, and children with no expectation of punishment.

The Black people killed on June 22, 1908, were nine of at least 336 documented lynching victims between 1865 and 1950 in the state of Texas. To learn more about the history of racial terror lynching, read EJI's report, Lynching in America.
About EJI
The Equal Justice Initiative works to end mass incarceration, excessive punishment, and racial inequality.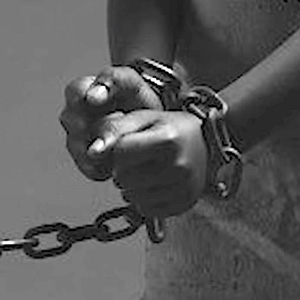 Learn more
About this website
Until we confront our history of racial injustice and its legacy, we cannot overcome the racial bias that exists today.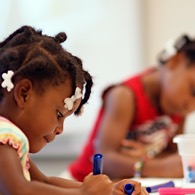 Learn more