On this dayJun 13, 2005
U.S. Senate Apologizes For Repeated Inaction During Lynching Era
On June 13, 2005, the United States Senate formally apologized for failing to pass anti-lynching legislation. Resolution sponsor Senator George Allen (R-VA) expressed his regret for "the failure of the Senate to take action when action was most needed," while co-sponsor Senator Mary Landrieu (D-LA) declared, "It's important that we are honest with ourselves and that we tell the truth about what happened." Nearly eighty other senators co-sponsored the resolution.

Between 1877 and 1950, more than 4,400 African American men, women, and children were killed in racial terror lynchings throughout the United States. Racial terror lynchings were extrajudicial and heinous killings that targeted individual people for fatal violence but also sought to send a message of fear and intimidation to the entire Black community, warning that they too could be victims if they stepped out of line to transgress racialized social, political, and economic boundaries.

Victims of lynching were often hanged, but they were sometimes shot, stabbed, drowned, or burned alive. Their murders ranged from community spectacles at which hundreds of participants ate picnics and took body parts and photo postcards as souvenirs, to low-profile concealed murders involving as few as two assailants. Beyond the documented victims, researchers acknowledge that countless others will never be known because their deaths did not yield news coverage or death certificates, and lynchings almost never resulted in the prosecution or conviction of any of the perpetrators.

During the lynching era, seven United States presidents exhorted Congress to pass legislation authorizing federal prosecution of lynch mobs. Over the course of nearly a century, 200 anti-lynching bills were introduced -- but only three passed the House of Representatives and none passed the Senate. The biggest obstacles were Southern conservative Congressmen, who successfully filibustered the bills many times to avoid a floor vote. In the absence of federal protection, and amidst the inaction of local state courts, lynchings persisted for decades, killing thousands and traumatizing many, many more.

At the June 13, 2005, apology, hundreds of relatives of lynching victims were present as witnesses. Ninety-one-year-old James Cameron, who barely escaped being lynched at the age of sixteen, was also present. In 1930, a white mob seized Mr. Cameron and two of his friends from a jail in Marion, Indiana; both of his friends were hanged to death, while young James Cameron was cut down and released.

"When a traumatic event happens like that," Mr. Cameron once said, "it makes an indelible imprint on the mind." He died on June 11, 2006, almost exactly one year after the Senate apology.
In January 2019, the U.S. Senate passed the Justice for Victims of Lynching Act, which referenced the 2005 apology and, for the first time, approved a federal law criminalizing offenses in which "2 or more persons willfully cause bodily injury or death to any other person, because of the actual or perceived race, color, religion, or national origin of any person." As of June 2019, the bill remained pending in the U.S. House of Representatives. Learn more here.
About EJI
The Equal Justice Initiative works to end mass incarceration, excessive punishment, and racial inequality.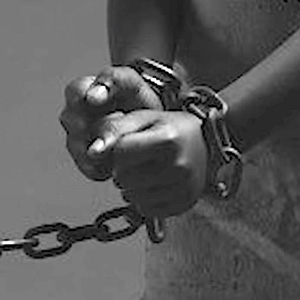 Learn more
About this website
Until we confront our history of racial injustice and its legacy, we cannot overcome the racial bias that exists today.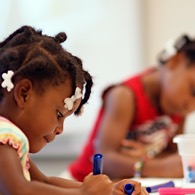 Learn more