On this dayJun 14, 2010
Mississippi Supreme Court Considers Sentence for 13-Year-Old to Die in Prison
On June 14, 2010, EJI director Bryan Stevenson argued in the Mississippi Supreme Court on behalf of Demarious Banyard, a young boy sentenced to life imprisonment without parole at just thirteen years old.

While playing basketball near his home in Jackson, Mississippi, a nineteen-year-old threatened to harm Demarious if he did not help rob a nearby pizza delivery man. When the man was shot and killed during the robbery, Demarious was arrested, tried in adult court, and convicted of capital murder. Because of mandatory sentencing laws, the judge was required to sentence thirteen-year-old Demarious to die in prison, and could not consider his age or background as a reason to reduce the sentence.

As a result of harsh mandatory sentencing policies and tough-on-crime laws authorizing the adult prosecution of young children, thousands of American children were serving life without parole sentences by 2006, when EJI launched a litigation project to document and challenge those punishments. In 2008, EJI reported that more than 2,200 Americans were serving life-without-parole – or sentences that condemned them to die in prison – for offenses that took place when they were under the age of eighteen. In seventy-three of those cases, the children were just thirteen or fourteen years old when arrested. This research also revealed that children of color were disproportionately sentenced to die in prison; thirty-six of the 73 children documented, including Demarious, were African American.

EJI's advocacy on behalf of Demarious Banyard was successful, resulting in a new trial and a reduced sentence. EJI also helped secure nationwide reforms through United States Supreme Court rulings outlawing all death-in-prison sentences imposed upon children convicted of non-homicide offenses Sullivan v. Florida and its companion case, Graham v. Florida, in 2010), and barring mandatory death-in-prison sentences for children convicted of homicide (companion cases Miller v. Alabama and Jackson v. Hobbs in 2012).

Since those wins, several states have changed their laws to shield all children from sentences that permanently preclude any chance of rehabilitation and release -- but some children remain incarcerated under these harshest punishments. EJI continues to work toward the abolition of death-in-prison sentences for all children, and also advocates an end to housing children in adult prisons and jails.
About EJI
The Equal Justice Initiative works to end mass incarceration, excessive punishment, and racial inequality.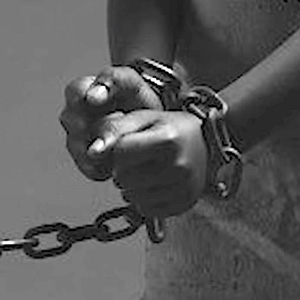 Learn more
About this website
Until we confront our history of racial injustice and its legacy, we cannot overcome the racial bias that exists today.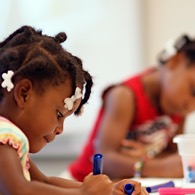 Learn more