On this dayJun 14, 1910
Louisiana Broadens Ban on Interracial Marriage By Prohibiting Cohabitation
On June 14, 1910, Louisiana's House of Representatives broadened its ban on interracial marriage by passing legislation, by a vote of 93 to 10, prohibiting Black people and white people from living together under any circumstances. Under the new legislation, cohabitation was a felony punishable by imprisonment for up to five years. The bill was signed into law by Governor Jared Sanders on July 16, 1910.

The legislation broadened the state's existing ban on interracial marriage and criminalized the cohabitation of white people and individuals with at least one Black great-grandparent, punishing those found living together irrespective of marital status. The law authorized the state to break up couples who had lived together for years. Acknowledging that the act would likely destroy thousands of families, white legislators declared the impending trauma to be "suffering incidental to a good cause-the cause of preserving the purity of the [white] race."

Laws criminalizing relationships between Black and white people predated Loiusiana's statehood. In 1724, the French colonial government criminalized interracial relationships, imposing severe penalties on interracial couples. When Louisiana joined the U.S. in 1812, it banned marriage between enslaved Black people, free people of color, and white people. In 1825, Louisiana severely restricted the ability of biracial children to inherit property through white fathers. In 1868, during Reconstruction, newly elected Black legislators successfully pushed for the repeal of Louisiana's interracial marriage ban. An all-white legislature reenacted the ban in 1894.

During the 20th century, Louisiana legislators repeatedly broadened the state's ban on interracial marriage. A set of laws passed in 1900 and 1914 forbade interracial couples who claimed residence in Louisiana from getting married outside the state. A 1914 enactment made it a crime to officiate an interracial wedding and exposed individuals who violated this law to the threat of imprisonment. Louisiana courts were likewise complicit in rigorously enforcing racial hierarchy. Local press boasted that "a large number of persons had been convicted'' during the 1908-1910 period. These laws remained in effect until the Supreme Court declared anti-miscegenation statutes unconstitutional in 1967 in Loving v. Virginia. Louisiana did not formally repeal its ban on interracial marriage until five years later, in 1972.

Like Louisiana, states throughout the country relied on laws banning interracial marriage to maintain a rigid racial caste system. To learn more about these and other laws that entrenched white supremacy, read EJI's report, Segregation in America.
About EJI
The Equal Justice Initiative works to end mass incarceration, excessive punishment, and racial inequality.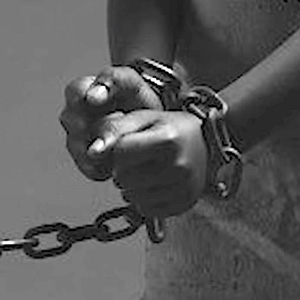 Learn more
About this website
Until we confront our history of racial injustice and its legacy, we cannot overcome the racial bias that exists today.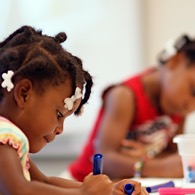 Learn more