On this dayJun 05, 1910
White Mob Kills Two Black Men Walking Home in Texas
On June 5, 1910, a white mob lynched Douglas Lemon and Rankin Moore, two Black men, as they were walking home from a community festival in Orange County, Texas. In the days leading up to the lynchings, white mobs targeted and terrorized the Black community in Orange County, furious that a jury had recently failed to convict a Black man named Jack White of killing a white man. In addition to lynching Mr. Lemon and Mr. Moore, the white mob shot into the Black district of town and fired at other Black men, who managed to survive. No one was ever held accountable.

Mr. Moore was walking home from a festival with two other Black men, whose names were not recorded in newspapers, when a mob of white men approached them on Orange Avenue, in a section of town where many Black residents lived. Without saying anything, the white mob opened fire on these three Black men, hitting Mr. Moore repeatedly with bullets and killing him instantly. Several white men fired at his two companions, both of whom managed to momentarily escape the mob. Another Black man, Mr. Lemon, later was found shot to death on a side street nearby, almost certainly another target of this white mob. The mob left Mr. Lemon's body in the street until the next morning.

In the weeks prior, white mobs had targeted and terrorized the Black community in Orange County. Newspapers reported that this violence began because a jury failed to convict a different Black man, Jack White, of killing a white man. Terroristic violence targeting the Black community was common during this period, when white mobs used widespread, unchecked racial violence to instill fear in the entire Black community and discourage organized opposition to pervasive Jim Crow laws and other forms of racial oppression. This brutal violence was often unpredictable and arbitrary. Countless Black people—like Mr. Moore and Mr. Lemon—were victims of racial terror lynchings not because they were accused of any crime, but simply because they were Black and present when the lynch mob chose to act and could not locate its intended victim.

No one was ever held accountable for the lynchings of Douglas Lemon and Rankin Moore, who were two of at least five documented victims of racial terror lynching in Orange County, Texas between 1877-1950. To learn more about America's history of racial terror lynching and its legacy, read EJI's report, Lynching in America.
About EJI
The Equal Justice Initiative works to end mass incarceration, excessive punishment, and racial inequality.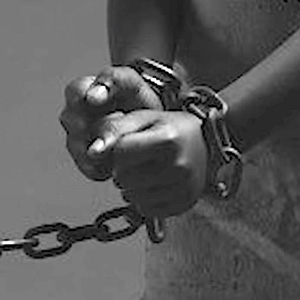 Learn more
About this website
Until we confront our history of racial injustice and its legacy, we cannot overcome the racial bias that exists today.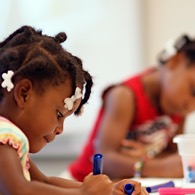 Learn more