On this dayJul 17, 1956
Tallahassee City Commission Orders Crackdown on Carpooling for Black Residents
On July 17, 1956, in an attempt to undermine the local bus boycott by the Black community against seating segregation and unequal employment, the City Commission in Tallahassee, Florida, ordered a police crackdown on drivers who had volunteered to carpool with Black residents boycotting local buses.

Despite the fact that the riders were not charged regular fares, the city announced it would start arresting Black carpool drivers because they would now be violating the law by acting as public carriers without a license. The new ruling, passed by City Attorney James Messer, was designed to force Black residents to end their boycott and undermine civil rights activism.

The boycott began after two Black students, Wilhelmina Jakes and Carrie Patterson, were arrested and charged with "inciting a riot" after they sat in the only two available seats on the bus, which happened to be in the "whites-only" section. They were told they would either have to stand or leave without reimbursement for their tickets. The women refused to leave the bus, and the police were called and arrested them. During the subsequent boycott, the Black community in Tallahassee used carpools to allow people to get to work and run errands without having to use public transportation. The bus boycott, which began May 28, was so successful that by July 1 the city had suspended its bus services because 70% of the usual bus riders were Black.

Despite the threat of police intimidation, arrests, and constant harassment from white residents in Tallahassee, the Black community's activism and the boycott continued for months. Twenty-one people, including the Reverend C. K. Steele, a Black man and the head of the Inter-Civic Council, were arrested for their activism, resulting in about $11,000 in legal fees (the equivalent of roughly $105,000 today). Local white-owned newspapers, like the Tallahassee Democrat, argued that the arrests were justified.

In December 1956, the U.S. Supreme Court ruled in Browder v. Gayle that similar segregation on city buses in Montgomery, Alabama, was unconstitutional. Despite the Court's ruling that such practices were unconstitutional, the Tallahassee City Commission instituted a rule making all seats on the bus "by driver assignment only," meaning that segregation on the city's buses continued for many more months.

Read EJI's report, Segregation in America, to learn more about the campaign of massive resistance to integration that the broader white community waged—along with the support of governments, judges, and courts across the country—against civil liberties and rights for Black Americans, which succeeded in keeping schools, courtrooms, and other public spaces segregated for decades.
About EJI
The Equal Justice Initiative works to end mass incarceration, excessive punishment, and racial inequality.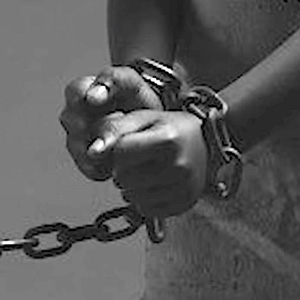 Learn more
About this website
Until we confront our history of racial injustice and its legacy, we cannot overcome the racial bias that exists today.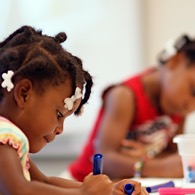 Learn more