On this dayJul 18, 1946
Maceo Snipes, Black Veteran, Shot to Death After Voting in Georgia Primary
On July 18, 1946, a white mob shot a 37-year-old Black veteran named Maceo Snipes at his home in Butler, Georgia. A day earlier, Mr. Snipes had exercised his constitutional right to vote in the Georgia Democratic Primary, becoming the only Black man to vote in the election in Taylor County. For this he was targeted and lynched.

Mr. Snipes had served in the U.S. Army for two and a half years during World War II and, after receiving an honorable discharge, had returned home to Taylor County, Georgia, to work as a sharecropper with his mother. Mr. Snipes's family later recalled that he had received threats from the Ku Klux Klan in the days leading up to the election, but he still bravely went to vote in the gubernatorial primary on July 17, 1946.

Just two years before, the U.S. Supreme Court's decision in Smith v. Allwright had ruled it unconstitutional for political parties to hold "all-white primaries," in which only white voters were permitted to participate in choosing the party's candidate. This established that Mr. Snipes and other Black people were legally entitled to vote in the primary, but many white Georgians resented the ruling—including candidate Eugene Talmadge, who campaigned on a promise to restore white primaries in the state. A staunch white supremacist, Mr. Talmadge had been previously elected governor of Georgia on three occasions with a segregationist platform and the open support of white terrorists groups, including the Ku Klux Klan. "The South loves the Negro in his place," Mr. Talmadge had said in a 1942 campaign speech, "but his place is at the back door."

When the primary concluded, Mr. Talmadge had won the party's nomination and received the most support in rural areas. When Taylor County votes were tallied, Mr. Talmadge had won all but one vote—and white community members believed that Mr. Snipes, known to be the only Black voter in the county, had cast that lone vote of opposition.

A day after the primary, a mob of white men, including a white veteran named Edward Williamson, arrived at Mr. Snipes's grandfather's house in a pickup truck and called out Mr. Snipes's name. Mr. Snipes got up from the table where he was eating dinner with his mother and went outside to see who was there, only to be shot multiple times at his own front door. The truck of men then drove away.

Severely wounded and assisted by his mother, Mr. Snipes walked for several miles searching for help before he was finally transported to a hospital in Butler and admitted for care. According to his family, the hospital's segregation policies delayed Mr. Snipes's treatment for several hours; relatives later recounted that a doctor told them Mr. Snipes urgently needed a blood transfusion but could not get one because the hospital did not have any "Black blood" to use. Two days later, on July 20, 1946, Mr. Snipes died.

By assertively exercising his constitutional right to vote, Mr. Snipes had become a target for white people committed to maintaining white supremacy and racial hierarchy.

Mr. Snipes's veteran status also added to his vulnerability. White people intent on maintaining Jim Crow and racial subjugation of Black people worried that military service would make Black men leaders in the fight for racial equality at home and frequently targeted Black veterans returning from World War II with racial violence for wearing their uniforms in public, asserting their rights, or denouncing inequality. Black veterans often faced horrible discrimination, mistreatment, and even murder at the hands of white Americans determined to suppress their potential activism. During the era of racial terror, lynching was meant to send a message of domination and to instill fear within the entire Black community. After threats of further attacks, Mr. Snipes's body was buried in an unmarked grave and several members of his family fled with their young children to Ohio.

When local authorities investigated Mr. Snipes's shooting, Edward Williamson admitted to killing him but claimed Mr. Snipes had pulled a knife on him when he went to the Snipes home to collect a debt. A member of a prominent white family in Taylor County, Mr. Williamson's story was believed at face value despite contrary assertions in Mr. Snipes's deathbed statement and his mother's witness testimony. The coroner's jury ultimately ruled that the shooting had been in "self-defense," and no one was ever held accountable for Mr. Snipes's death.

Between the end of Reconstruction and the years following World War II, thousands of Black veterans were accosted, assaulted, and attacked, and many were lynched. Brave Black men and women, like Mr. Maceo Snipes, risked their lives to defend this country's freedom only to have their own freedom denied and threatened, or their lives tragically taken, because of racial bigotry.

To learn more about the racial discrimination and violence experienced by generations of Black veterans, read EJI's report, Lynching in America: Targeting Black Veterans.

About EJI
The Equal Justice Initiative works to end mass incarceration, excessive punishment, and racial inequality.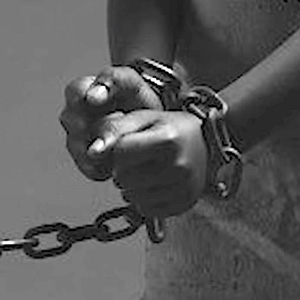 Learn more
About this website
Until we confront our history of racial injustice and its legacy, we cannot overcome the racial bias that exists today.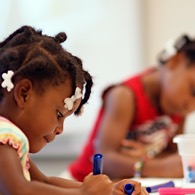 Learn more