On this dayJan 31, 1964
Louis Allen Ambushed and Murdered for Speaking Out in Liberty, Mississippi
On January 31, 1964, the night before he was set to move to Milwaukee, Wisconsin, Louis Allen was ambushed outside his property in Liberty, Mississippi, and shot twice in the face with a shotgun. He died almost instantly. Mr. Allen was the victim of racially motivated violence in a system where he was offered no protection by the rule of law.

Several years before, in September 1961, a local white state legislator named E.H. Hurst had shot and killed Herbert Lee in an Amite County, Mississippi, cotton gin in front of several eyewitnesses. Mr. Lee was a member of the Amite County, Mississippi, NAACP and worked with Bob Moses of the Student Nonviolent Coordinating Committee (SNCC) on a voter registration drive. Mr. Allen witnessed the murder and was initially coerced into saying that Mr. Hurst killed Mr. Lee in self-defense; he later recanted and told the FBI that Mr. Hurst had shot Mr. Lee for registering Black voters.

Knowing the considerable risk of violence that came with speaking out against racial violence in Mississippi, Mr. Allen told federal authorities that he would need protection in order to cooperate in their investigation. The FBI refused to provide protection, and Mr. Allen did not testify against Mr. Hurst—but news still spread in the local community that Mr. Allen had spoken with federal investigators.

Beginning in 1962, Mr. Allen was targeted for harassment and violence: local white residents cut off business to his logging company; he was jailed on false charges; and on one occasion, sheriff Daniel Jones broke Louis Allen's jaw with a flashlight. The son of a high-ranking local Klansman, Sheriff Jones was also suspected to be a member of the KKK. Louis Allen filed complaints and testified before a federal grand jury regarding the abuse he suffered at the hands of Sheriff Jones, but his claims were dismissed.

By 1964, Mr. Allen had resigned himself to leaving Mississippi for his own safety. After Mr. Allen was murdered, Sheriff Daniel Jones was the main suspect. Sheriff Jones later told Mr. Allen's widow, "If Louis had just shut his mouth, he wouldn't be layin' there on the ground." No one was ever charged or convicted for the murder of Louis Allen.
About EJI
The Equal Justice Initiative works to end mass incarceration, excessive punishment, and racial inequality.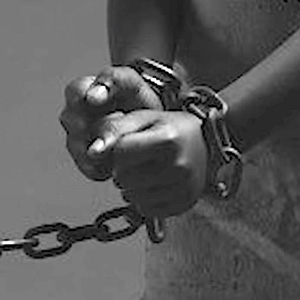 Learn more
About this website
Until we confront our history of racial injustice and its legacy, we cannot overcome the racial bias that exists today.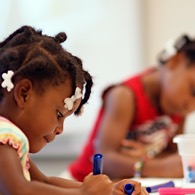 Learn more