On this dayJan 26, 1970
Supreme Court Upholds Plan to Close Rather than Integrate Georgia Park
On January 26, 1970, the U.S. Supreme Court issued a decision upholding the Georgia Supreme Court's decision to close a local public park in Macon, Georgia, rather than open it to Black residents.

In 1911, U.S. Senator Augustus O. Bacon executed his will, devising to the city of Macon "a park and pleasure ground" for white residents only. He explained that "in limiting the use and enjoyment of this property perpetually to white people, I am not influenced by any unkindness of feeling . . . I am, however, without hesitation in the opinion that in their social relations the two races . . . should be forever separate."

A large and lush recreation space, Baconsfield Park opened in 1920. As a trustee of the park, Macon honored Senator Bacon's wishes and for decades operated it as a "white only" facility. That changed in 1963 when the city determined that, as a public entity, it could no longer constitutionally enforce segregation. Disgruntled, Baconsfield's Board of Managers sued to remove Macon as trustee and preserve the park as one for white residents only.

In May 1963, Black citizens intervened, filing a lawsuit challenging Baconsfield's racial restriction as a violation of the Fourteenth Amendment. However, in February 1964, Macon resigned as trustee; several months later the court appointed three private individuals as new trustees, and the racial segregation policy continued.

Black residents appealed to the U.S. Supreme Court. In January 1966, the Court held in Evans v. Newton that Baconsfield could no longer be operated on a racially discriminatory basis: "the public character of this park requires that it be treated as a public institution subject to the command of the Fourteenth Amendment, regardless of who now has title under state law." Rather than integrate, however, the Georgia Supreme Court responded by terminating the Baconsfield trust and closing the park to the public altogether.

Black residents of Macon again appealed to the U.S. Supreme Court, contending that the state court's action violated the Fourteenth Amendment. But on January 26, 1970, in Evans v. Abney, the Court upheld the Georgia Supreme Court's order, writing: "When a city park is destroyed because the Constitution requires it to be integrated, there is reason for everyone to be disheartened." Baconsfield Park remained closed and is now a strip mall. Georgia's Bacon County remains named for Senator Bacon.
About EJI
The Equal Justice Initiative works to end mass incarceration, excessive punishment, and racial inequality.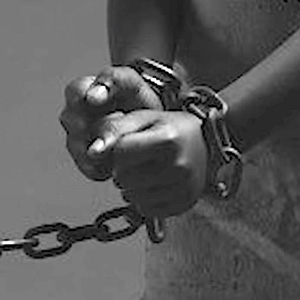 Learn more
About this website
Until we confront our history of racial injustice and its legacy, we cannot overcome the racial bias that exists today.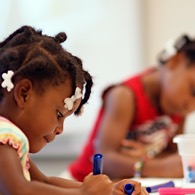 Learn more