On this dayAug 18, 1989
The State of Alabama Executes Black Veteran with Disability
On August 18, 1989, the State of Alabama executed Herbert Richardson, a Black Vietnam War veteran who suffered from severe Post-Traumatic Stress Disorder and other psychiatric illnesses.
While serving his country as a teenager in Vietnam, Mr. Richardson was the lone survivor of a brutal ambush that killed everyone else in his platoon. During the attack, he had been knocked unconscious, and he later experienced such severe headaches that he tried to kill himself several times. Even after he began experiencing crying outbursts and going through uncommunicative withdrawal, Mr. Richardson was left in active combat for months.
Mr. Richardson eventually received an Honorable Discharge due to his psychiatric illness developed from his service in the war, but returned home traumatized and disabled. He continued to experience head pain from his traumatic injuries and was known to shout "Incoming!" at random times. He received treatment in a veterans hospital, where he met a nurse whom he dated for a brief time.
Trying to win back the woman's affection after their relationship ended, Mr. Richardson came up with a plan that would end in tragedy. He placed a bomb on the woman's front porch and had planned to run to her aid to save her, like he had saved people in Vietnam. Sadly, after Mr. Richardson placed the bomb on the porch, a young girl named Rena Mae came outside, picked up the mysterious package, and shook it. The bomb exploded, instantly killing Rena Mae. Mr. Richardson, who had been watching from across the street, was horrified. He had not intended to kill anyone.
During his trial, neither Mr. Richardson's military service nor the trauma resulting from that service were introduced by his attorney despite its critical role in explaining his behavior that led to his being in court—a failure that is all too common, especially in cases involving veterans. The trial lasted only a day and his lawyer, who failed to even appeal Mr. Richardson's death sentence, was subsequently disbarred for other misconduct.
The prosecutor removed all of the Black people from the jury pool so that Mr. Richardson was tried by an all white jury, which he urged to convict Mr. Richardson because he was "associated with Black Muslims from New York City" and deserved no mercy.
Capital punishment remains rooted in racial terror, and has been described as a "direct descendant of lynching." Black veterans, in particular, have been targets of racial violence in the American South. The states that had the highest rates of lynchings are the states that now have the highest rates of executions. Mr. Richardson is one of over 65 people who have been executed in Alabama since the resumption of capital punishment. A disproportionate number of these people were Black and (like Mr. Richardson) would not have been executed had they received timely and effective legal assistance.
Mr. Richardson's case was recently dramatized in the film Just Mercy. Watch the film or read the book to learn more.
About EJI
The Equal Justice Initiative works to end mass incarceration, excessive punishment, and racial inequality.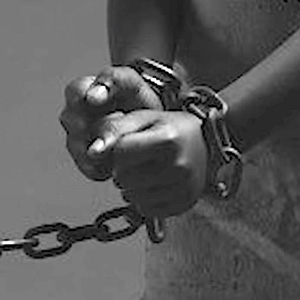 Learn more
About this website
Until we confront our history of racial injustice and its legacy, we cannot overcome the racial bias that exists today.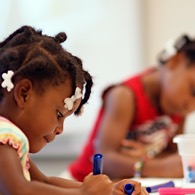 Learn more