On this dayAug 18, 1889
Black Man Lynched and Left Hanging to Terrorize the Black Community in Georgia
On August 18, 1889, Walter Asbury was lynched by a mob of white people in Chatham County, Georgia, after being accused of assaulting a white girl in the community. In an effort to terrorize the Black community, his body was left hanging all day with a sign that read: "This is the way we protect our homes."

On August 17, a young girl reported being assaulted in Pooler, Georgia, in her home. When news spread that the alleged attacker was a Black man, white mobs in Pooler began searching the surrounding area for the alleged assailant. Mr. Asbury, who was attending a local dance about a mile from the scene, was located just after midnight and seized by the mob.

The deep racial hostility that permeated Southern society during this time period often served to focus suspicion on Black communities after a crime was discovered or alleged, whether evidence supported that suspicion or not. Almost 25% of all lynchings involved allegations of inappropriate behavior between a Black man and a white woman that was characterized as "assault" or "sexual assault." The mere accusation of sexual impropriety regularly aroused violent mobs and ended in lynching. Allegations against Black people were rarely subject to scrutiny.

Without any evidence linking him to the crimes, a mob of 300 white men in the town of Pooler captured Mr. Asbury and took him to an open field. Just after midnight, the mob hanged him next to a railroad track, 10 miles west of Savannah, and riddled his body with bullets. Before his lynching, newspapers reported that Mr. Asbury asked for time to pray and in the final moments, begged that word be sent to his wife.

Mr. Asbury's body was left hanging by the railroad tracks all day with a sign that read: "This is the way we protect our homes" in an effort to intimidate the entire Black community. The practice of terrorizing members of the Black community following racial violence was common during this period. Southern lynching was not only intended to impose "popular justice" or retaliation for a specific crime. Rather, these lynchings were meant to send a broader message of domination and to instill fear within the entire Black community. Forcing a victim's body to hang for hours, oftentimes preventing the family from claiming their loved one, was an attempt to maintain racial hierarchy through the threat of violence to the rest of the Black community.Here, it was more than 24 hours later that the coroner was permitted to cut down Mr. Asbury's body.

No one was ever held accountable for the lynching of Mr. Asbury. Mr. Asbury was one of at least two victims of racial terror lynchings in Chatham County, and one of at least 593 victims in Georgia between 1877 and 1950. To learn more, read the Equal Justice Initiative's report, Lynching in America.
About EJI
The Equal Justice Initiative works to end mass incarceration, excessive punishment, and racial inequality.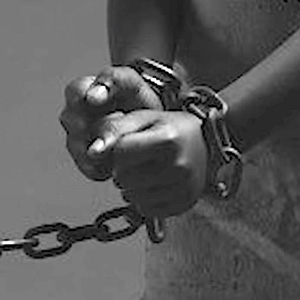 Learn more
About this website
Until we confront our history of racial injustice and its legacy, we cannot overcome the racial bias that exists today.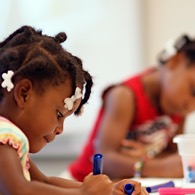 Learn more