On this dayAug 04, 1964
Missing Civil Rights Workers Found Dead in Mississippi
On August 4, 1964, following several weeks of national news coverage and an intensive search by federal authorities, the bodies of civil rights workers Michael Schwerner, James Chaney, and Andrew Goodman were found in Longdale, Mississippi. The three men, who went missing after being released from a local Mississippi jail, had been shot to death and buried in a shallow grave.

Earlier that year, Michael Schwerner had traveled to Mississippi to organize Black citizens to vote. A white New Yorker working with the Congress of Racial Equality (CORE), Mr. Schwerner worked extensively with a Black CORE member from Meridian, Mississippi, named James Chaney. The activist pair led an effort to register Black voters and helped Mt. Zion Methodist Church, a Black church in Longdale, create an organizing center. These developments angered local members of the Ku Klux Klan; on June 16, while Mr. Schwerner and Mr. Chaney were away, Klansmen torched the church and assaulted its members.

On June 21, Mr. Schwerner, Mr. Chaney, and a new white CORE member named Andrew Goodman investigated the church burning and then headed for Meridian, Mississippi. Knowing that they were in constant danger of attack, Schwerner told colleagues in Meridian to search for them if they did not arrive by 4 pm. While passing through the town of Philadelphia, Mississippi, the three men were stopped by Neshoba County Deputy Sheriff Cecil Price.

A member of the Ku Klux Klan, Mr. Price had been monitoring the activities of the civil rights workers. He arrested the men on traffic charges and held them in jail for about seven hours before releasing them on bail. Mr. Price escorted Mr. Schwerner, Mr. Chaney, and Mr. Goodman out of town but soon re-arrested the men and held them until other Klansmen could join. They were not seen alive again.

When the three activists did not arrive in Meridian, they were reported missing and soon became the subjects of a highly publicized FBI search and investigation. As the days turned into weeks, some Mississippi officials and white segregationists accused civil rights leaders of fabricating the workers' disappearance to gain support for their cause. Once the three men's bodies were discovered on August 4, however, no one could deny their fates.

While their disappearance resulted in national news stories, Michael Schwerner's wife and fellow CORE worker, Rita Schwerner, admonished reporters in 1964: "The slaying of a Negro in Mississippi is not news. It is only because my husband and Andrew Goodman were white that the national alarm has been sounded." Indeed, investigators searching Mississippi's woods, swamps, and rivers that summer found the remains of at least two more Black men: Henry Dee and Charles Moore, college students who were kidnapped, beaten and murdered in May 1964.
About EJI
The Equal Justice Initiative works to end mass incarceration, excessive punishment, and racial inequality.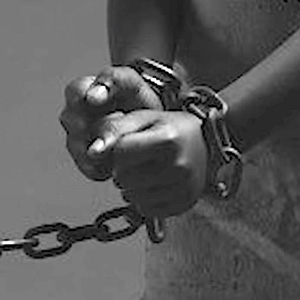 Learn more
About this website
Until we confront our history of racial injustice and its legacy, we cannot overcome the racial bias that exists today.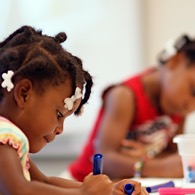 Learn more