On this daySep 28, 1868
Racial and Political Tensions Spark White Massacre of Black Community in Opelousas, Louisiana
On September 28, 1868, racialized political violence erupted in Opelousas, Louisiana, when white residents resentful of African Americans' new voting rights attacked and killed dozens of people.

When Louisiana voters took to the polls in April 1868, most voted to accept the new Reconstruction constitution and supported Union-loyalist Republic politicians in local elections. St. Landry Parish was an anomaly; voters there rejected the constitution and supported white supremacist, former Confederate Democratic candidates—but the narrow margins showed the community's white voters that they shared the ballot box with a large, politically powerful Black electorate.

After half-hearted efforts to sway Black voters to the white-controlled Democratic party failed, many white voters in St. Landry resorted to violent intimidation tactics. In response, Republicans like Emerson Bentley, a white journalist who published the radical St. Landry Progress newspaper, organized and encouraged Black people to become politically active. Racial and political tensions continued to escalate as the 1868 presidential election neared.

On September 28, a group of local white men threatened and then physically attacked Mr. Bentley in Opelousas, the parish seat, while he was teaching at a local school he had helped to establish for Black children. The students fled, shouting, and in the confusion, many Black people in the streets wrongly believed Mr. Bentley had been killed. Fearing they were next, Black men in the community armed themselves for protection and 27 were soon arrested by white mobs.

The next night, the white mob marched these 27 Black men from jail and shot them dead, with the sheriff's full cooperation. For the next two weeks, murderous violence swept the parish as white mobs terrorized the Black community. The fear was so great that Black people stayed off the streets and tied red strings around their arms to signify to white patrols that they had surrendered and sought white protection. When the attacks subsided, at least six white people had been killed, three Republican and three Democrat, while an estimated 200 Black people were dead.

As a means of political and racial intimidation, the Opelousas Massacre was very effective, terrorizing Black voters into silence. St. Landry was one of the few Louisiana parishes not politically controlled by Republicans by late 1868. Mr. Bentley and other white Radical Republicans fled the area, leaving a solidly Democratic white electorate, while Black voters had learned the consequences of opposing white political will. In the November 1868 presidential election, held just weeks after the massacre and just a few months after St. Landry's Black voters had solidly supported Republican candidates in state and local races, Republican candidate Ulysses S. Grant did not receive a single vote.

Learn more about the Opelousas Massacre here.
About EJI
The Equal Justice Initiative works to end mass incarceration, excessive punishment, and racial inequality.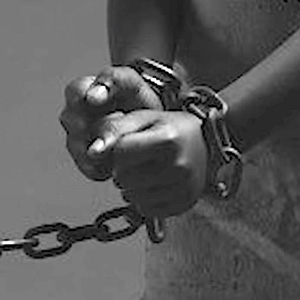 Learn more
About this website
Until we confront our history of racial injustice and its legacy, we cannot overcome the racial bias that exists today.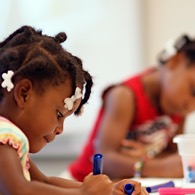 Learn more