On this daySep 19, 1868
White Mobs Ambush Black People in Georgia in Mass Lynching, Killing At Least Seven and Wounding At Least Thirty More
On September 19, 1868, as Black politicians and supporters held a peaceful political rally, mobs of white people in Camilla, Georgia, led by the sheriff, opened fire, killing at least seven Black people, including a Black mother and her infant child, in a mass lynching and assaulting and wounding at least 30 others. The political rally, which started in Albany, Georgia, and culminated in Camilla, Georgia, was held to protest the expulsion of Black elected officials from the Georgia Assembly. In an effort to terrorize Black communities further, over the weeks following the massacre, white men from Camilla and the surrounding areas intimidated and assaulted Black people throughout the Georgia countryside, threatening to kill any Black person who dared to vote in the next election.

In the period after the Civil War, Black men gained new opportunities for political power by exercising their right to vote, running for office, and holding political positions. In an effort to uphold racial hierarchy, white state legislators devised a strategy to purge the Georgia Assembly of the 33 Black and mixed race men who had been democratically elected. On September 3, ignoring the results of the democratic process, the white majority successfully voted to expel all Black and mixed race lawmakers from the Assembly.

On the morning of September 19, one of the expelled Black lawmakers named Philip Joiner organized a 25-mile peaceful march from Albany, Georgia, to the town of Camilla, Georgia. The group, composed of a few hundred people, marched with a plan to deliver political speeches in Camilla. An armed white man and the sheriff met them outside town and warned them that white residents were prepared to respond with violence if they honored their speaking engagement. When the men refused to be intimidated, the sheriff informed them that "the people would not allow Radical[s] to speak at Camilla."

By the time the group reached the courthouse square in Camilla, they were met by the sheriff who, instead of protecting their constitutional right to assembly, had mobilized white men in Camilla to ambush the group. Stationed outside of storefronts and surrounding the courthouse square, armed white men shot at the lawmakers and their supporters and then pursued them with bloodhounds, horses, and shotguns for 10 miles outside of Camilla. Eyewitness accounts later recounted that shots were fired at Black people as they ran for cover in the woods outside town, and even those already wounded or dead on the ground were shot repeatedly.

By the end of this mass lynching, at least seven Black people lay dead. At least 30 more people were wounded. One 20-year-old Black man reported that after being pursued by a group of armed white men into a ditch, he was struck on the head with a gun and forced to go back to Camilla to pick up the bodies before he escaped.

The Camilla Massacre not only took the lives of Black people on September 19, but traumatized Black communities and served as a deterrent to those who dared to exercise their political rights. Learn more about more episodes of racial violence during the Reconstruction era by reading EJI's Reconstruction in America report.
About EJI
The Equal Justice Initiative works to end mass incarceration, excessive punishment, and racial inequality.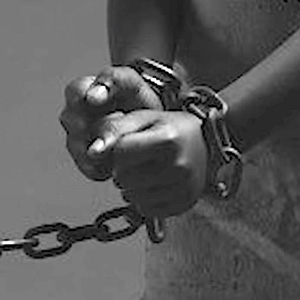 Learn more
About this website
Until we confront our history of racial injustice and its legacy, we cannot overcome the racial bias that exists today.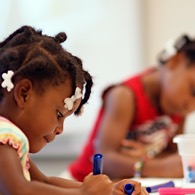 Learn more