On this daySep 18, 1923
NAACP Protests Penn. Mayor's Deportation of Black and Mexican Residents
On September 18, 1923, the NAACP and the governor of Pennsylvania publicly denounced remarks by Johnstown, Pennsylvania, Mayor Joseph Cauffiel, who had threatened Black and Mexican migrants, telling them to leave town or risk violence.

This was a period of migration within the U.S., as many African Americans began to move out of the South to the West and North, seeking work in industrial factories and refuge from the racial violence and discrimination so prevalent in the South. The Black population of Johnstown had more than tripled over the course of a decade, growing from fewer than 500 people in 1910 to more than 1,600 in 1920—and the growth was continuing. The Mexican immigrant community in Johnstown was smaller, but also growing, and many white residents resented both.

When a Black man killed several law enforcement officers in a Johnstown shootout in August 1923, growing white intolerance toward the Black newcomers came to a head. In late August, Mayor Joseph Cauffiel publicly announced that all Black and Mexican residents who had lived in Johnstown for fewer than seven years had to leave town "for their own safety"—implying that they would be targeted with violence if they chose to stay.

Later criticized for his remarks, Mayor Cauffiel defended his actions as justified. "We have been sitting on a bomb in this city... I feared an outbreak against the negroes unless I acted quickly," he said. "Many of the newcomers were bad people, including ex-convicts." The NAACP protested and urged Governor Gifford Pinchot to take action, while the Mexican Embassy also pressured state officials to respond. On September 18, the governor sent the NAACP a telegram vowing that "the whole power of this Commonwealth will be used, if necessary, to maintain constitutional rights" in Johnstown.

Mayor Cauffiel then backtracked on his statements, claiming that he had meant to make a mere "suggestion." But by that time, over 2,000 families had fled in fear. No attempt was made to facilitate their return or compensate them for their losses. Such backlash against African Americans and other non-white communities in the North became more prominent in the years following the Great Migration, during which demographic shifts brought latent tensions to the forefront.

About EJI
The Equal Justice Initiative works to end mass incarceration, excessive punishment, and racial inequality.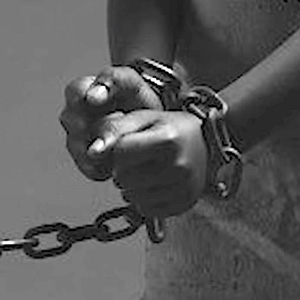 Learn more
About this website
Until we confront our history of racial injustice and its legacy, we cannot overcome the racial bias that exists today.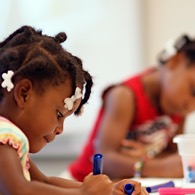 Learn more