On this daySep 14, 1874
White Militia Wages Coup Against Integrated Louisiana Government
On September 14, 1874, 1,500 members of the White League—a militia of Confederate veterans opposed to the civil rights goals of Reconstruction—attacked New Orleans and overthrew the Louisiana government. Two years before, a pro-Reconstruction politician named William Pitt Kellogg was elected governor of Louisiana, largely on the strength of his support among African American voters. That same year, Caesar Carpenter Antoine, an African American man, was elected lieutenant governor.

The electoral success of the integrated Kellogg-Antoine ticket angered many white men committed to white supremacy. Attempts to overthrow the elected government began nearly as soon as Governor Kellogg and Lt. Governor Antoine took office in 1873, and continued into the next year. During the summer of 1874, Frederick Nash Ogden, a former colonel in the Confederate army, began to organize an armed resistance force that became known as the White League. On September 14, they made their move.

After cutting the city's telegraph lines and killing at least 13 members of the integrated New Orleans police force, the White League overran the state house and attempted to establish a new government. After three days, President Ulysses S. Grant ordered the U.S. Army to put down the rebellion and the elected government was restored. Though unsuccessful, the attempted coup was emblematic of the political violence that occurred during Reconstruction—and white Southerners' attempts to overthrow elected, integrated governments and restore white supremacy under law foreshadowed a nearing future.

After Reconstruction ended prematurely in 1877 as part of a political compromise, former Confederates regained control of state government and implemented laws and policies to suppress Black political power. In 1891, the new power structure installed a monument celebrating the 1874 coup attempt as the "overthrow of carpetbag government ousting the usurpers."

In 1974, a marker was placed near the monument to express how it did not reflect the city's position on race relations. In July 2015, New Orleans Mayor Mitch Landrieu proposed removing the monument and by December of that same year, the New Orleans City Council voted in agreement. The monument was finally removed on April 24, 2017.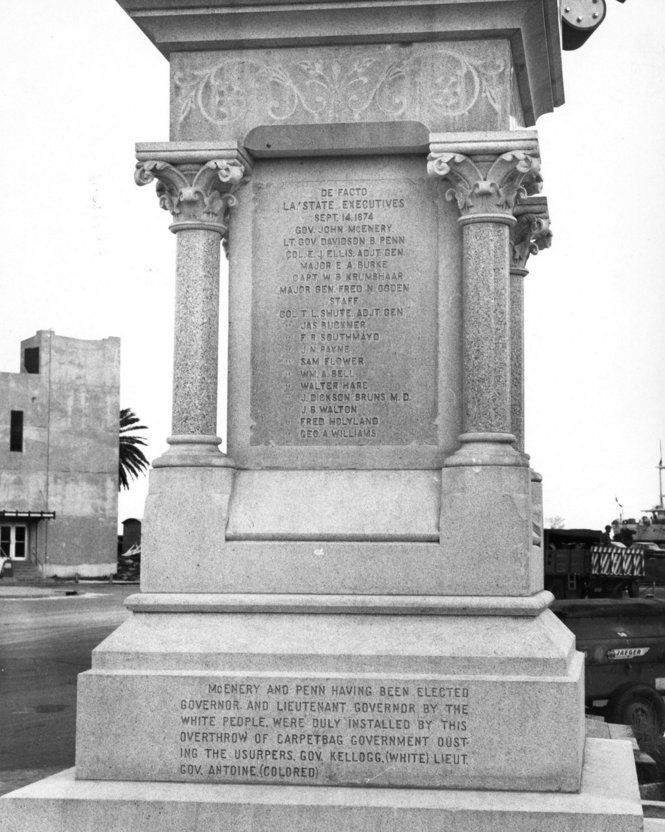 About EJI
The Equal Justice Initiative works to end mass incarceration, excessive punishment, and racial inequality.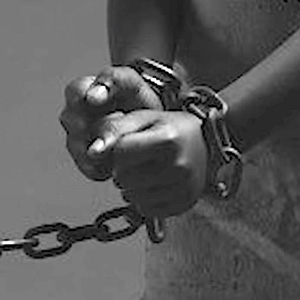 Learn more
About this website
Until we confront our history of racial injustice and its legacy, we cannot overcome the racial bias that exists today.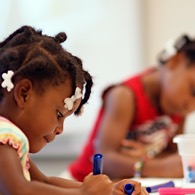 Learn more