On this daySep 13, 1976
Alaska Settles Lawsuit, Finally Agrees to Build Schools for Native Students
In 1975, twenty-seven Native Alaskan high school students sued the state of Alaska for failing to provide secondary education in their villages. The students argued that the state was violating their right to education, which was guaranteed by the Alaska Constitution and the Equal Protection Clause of the United States Constitution. The case, Tobeluk v. Lind was settled on September 13, 1976, when the State of Alaska agreed to build secondary schools in rural Native villages. The victory came after nearly a century of inequality and discrimination in the state.

In the late 1890s, the gold rush drastically increased the Alaska territory's non-Native population. As white residents settled in Alaska, they began to demand a separate system of schools to educate their children apart from Native children.

In 1905, the federal government responded, proclaiming that the education of Native children would remain a federal responsibility, while the territorial government would oversee the education of "white children and children of mixed blood who lead a civilized life." Known as the Nelson Act, this law established a dual school system in Alaska. A subsequent 1917 law, which followed the formal creation of the Territory of Alaska, transferred power over education of "white and colored children and children of mixed blood who lead a civilized life" to the Alaska Territorial Legislature.

The federal government continued to oversee the education of Alaska Natives by sending Native high school students away from their villages to boarding schools in other states. Meanwhile, white and "mixed-blood" children attended local high schools. In the 1920s, the federal government retreated from its assimilationist program and began sending students to boarding schools within Alaska – but as enrollment increased beyond the capacity of the in-state schools, some students were once again sent out of state.

The Johnson-O'Malley Act, passed in 1934, transferred the responsibility of educating Native children to state and local school systems. The Alaska territorial government soon began assuming control of some Native schools, but the federal Bureau of Indian Affairs (BIA) continued to operate separate Native schools as well – even after Alaska gained statehood in 1958. It was not until the early 1960s that the Alaska and federal governments made the final push to reduce the dual school systems to one unified system.

Many Natives lived in rural areas without local high schools and had to attend boarding school or enroll in a largely unsuccessful correspondence study if they desired a high school education. In 1966, Alaska established its own Boarding Home Program to provide secondary education to students living in areas with no local high school. While Alaska's boarding program meant Native students did not have to leave the state unless they wished, as many as 600 students per year were still forced to leave their homes to attend programs in towns hundreds of miles away. Students in the boarding program "experienced accelerated drop-out rates, psychological and social problems, including disruption of family life and loss of sense of identity, and failure to live up to educational potential" at a much higher rate than students attending local schools. In addition, many students boarded with white families were treated as servants.

The 1975 lawsuit, often called the "Molly Hootch" case for one of the named plaintiffs, "afforded villagers a rare experience with power in shaping the educational destiny of their children" in the words of one of the students' attorneys, Stephen E. Cotton. In a 2016 interview, plaintiff Molly Hootch acknowledged the serious challenges facing modern village schools but also recognized the impact of the lawsuit associated with her name.

"Education in the village is difficult at best," she told an Alaskan journalist. "I understand the economic difficulties of operating them in today's economy, but I would never desire for my fellow Yup'ik students to have to go off to schools outside of their village. That was too stressful for me."
About EJI
The Equal Justice Initiative works to end mass incarceration, excessive punishment, and racial inequality.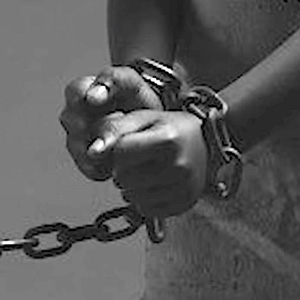 Learn more
About this website
Until we confront our history of racial injustice and its legacy, we cannot overcome the racial bias that exists today.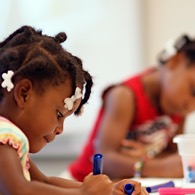 Learn more