On this dayOct 25, 1989
Boston Police Harass Black Neighborhoods After False Shooting Charge
On October 25, 1989, Boston police officers scoured predominantly Black communities searching for anyone who fit the vague description provided by Charles Stuart, a white businessman, who lied to police, claiming a Black man shot him and his pregnant wife, Carol, two nights before.

Late on October 23, Mr. Stuart called 911 and reported he and his wife Carol had been robbed and injured in Roxbury: "My wife's been shot. I've been shot," he told the police. Charles Stuart later told police that a Black gunman had forced his way into the couple's car and told him to drive to the Mission Hill neighborhood, where the man robbed and shot them both. Carol Stuart, seven months pregnant, died of her injuries; their son, Christopher, was delivered at the hospital but died days later.

The case quickly sparked public outrage and nationwide media coverage as local law enforcement faced heavy pressure to solve the case. Black men and boys were publicly strip-searched, repeatedly interrogated, and terrorized, while city officials, lawmakers, and police used the case as a symbol of growing "urban crime" and vowed to crack "down on gun-wielding criminals." Some even used the alleged crime as a reason that Massachusetts should reinstate its death penalty.

Within a week of the shooting, police had narrowed the list of suspects to "a chosen few." William Bennett, an African American man who had spent 13 years in prison, soon became a prime suspect; during a lineup, Mr. Stuart claimed that Mr. Bennett looked "most like" the shooter, and several witnesses testified against Mr. Bennett before a specially-convened grand jury. The judicial system was poised to prosecute Mr. Bennett to the full extent of the law until, in January 1990, Charles Stuart's brother, Matthew, came forward with evidence implicating Mr. Stuart himself in the shootings. Matthew Stuart told police he and a friend met Mr. Stuart in the Mission Hill neighborhood on the night of the shootings and agreed to dispose of a gun, Carol's purse, and several other items. Matthew Stuart agreed, thinking it was just an insurance scam and did not learn of the murder plot until press coverage later.

The day after his brother's admission to police, Charles Stuart committed suicide by jumping from the Tobin Bridge. The public soon learned the truth about Mr. Stuart's crime and lies, motivated by greed and a desire for life insurance money. Many expressed disgust for the ease with which he was able to concoct false allegations and exploit racist prejudices about Black criminality to convince police to target the Black community for harassment and civil rights violations.

Although some city officials and lawmakers made apologies, the Stuart case illustrated the insidiousness of racial bias and the continuing burden of presumed guilt and dangerousness borne by African Americans, generations after the peak of racial terror lynching, and even decades after the civil rights movement. In 2014, William Bennett's niece recalled the trauma of watching police search her grandmother's house as an eight-year-old child and the fear and chaos that gripped the neighborhood during the intense police crackdown targeting Black men and boys.
About EJI
The Equal Justice Initiative works to end mass incarceration, excessive punishment, and racial inequality.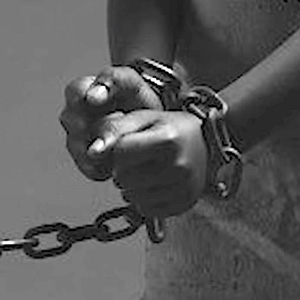 Learn more
About this website
Until we confront our history of racial injustice and its legacy, we cannot overcome the racial bias that exists today.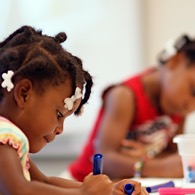 Learn more