On this dayOct 13, 1920
Black Community in Roxboro, NC, Required to Leave or Face Racial Violence
On October 13, 1920, members of the Black community in Roxboro, North Carolina, were terrorized by an ongoing campaign from a white lynch mob, threatening them to leave their homes or face racial violence.

In July 1920, a mob of local white residents in Roxboro seized an innocent Black farmworker, Ed Roach, from the Person County Jail where he was being held for the alleged assault of a white girl. In broad daylight, the mob took Mr. Roach to the churchyard, hung him from a tree, and riddled his body with bullets. In the days after the lynching, Mr. Roach's employer signed a written statement affirming Mr. Roach's innocence, stating that he had been working with him when the crime occurred. No one was held accountable for his death.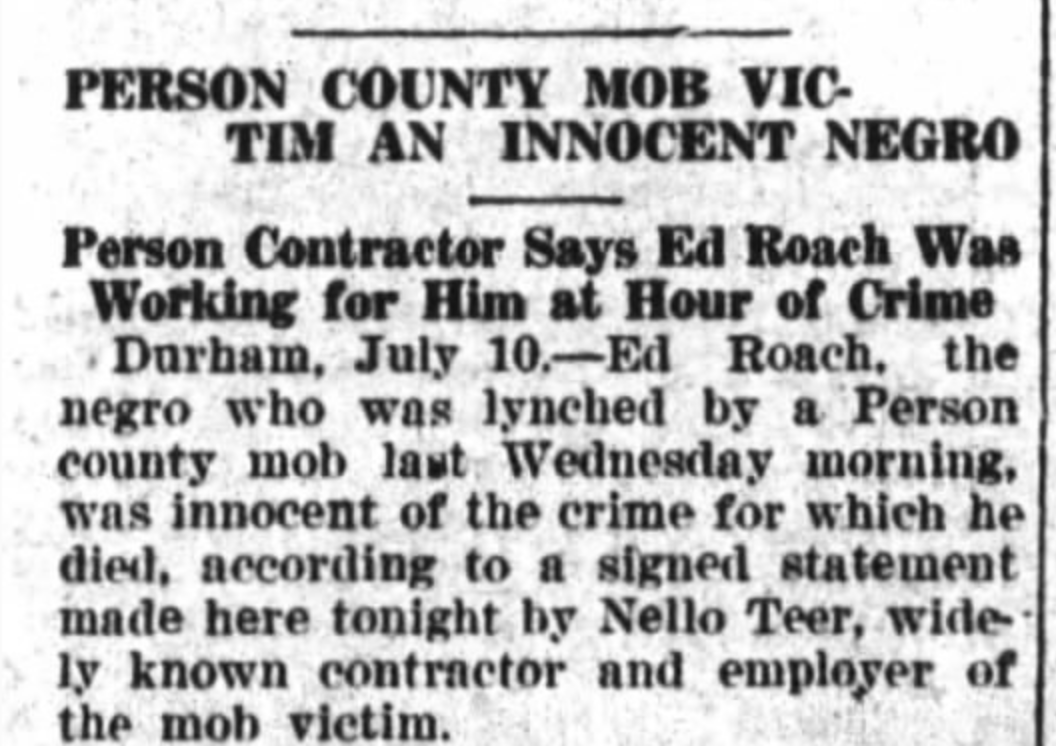 After lynching an innocent man, the white mob sought to further terrorize members of the Black community. The self-identified "Person County Mob," claimed credit for the lynching and began distributing letters, and threatening death, bombing, and other violence, in an attempt to drive the Black community out of Person County.

In the early weeks of October, a Black community member received a letter signed from the "Person County Mob" that instructed him to leave town "or face a fate similar to that suffered by Ed Roach." For weeks, each day, more letters were sent by the "Person County Mob" that called for the removal of the Black community from Roxboro or threatened violence.

An older Black woman who lived in a predominantly white area of the county received a letter telling her to move from her home within one week or face violence. She refused to move and sticks of dynamite were detonated at her home while she was in it, tearing out the windows and doors of her house. She survived but was forced to move from her home.

In addition, white landowners were told to assist in getting Black tenants to leave and everyone was required to support the eviction of Black residents. No one was ever held accountable for this violence and terrorism in Person County.

Racial terror violence displaced entire Black communities throughout the South and hundreds of thousands of Black people fled as refugees from violent campaigns that used fear and intimidation to ensure white supremacy and racial hierarchy. To learn more, read EJI's report, Lynching in America.
About EJI
The Equal Justice Initiative works to end mass incarceration, excessive punishment, and racial inequality.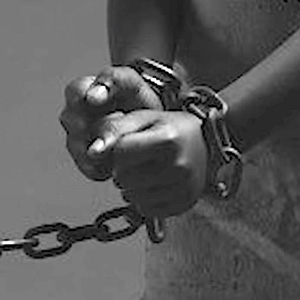 Learn more
About this website
Until we confront our history of racial injustice and its legacy, we cannot overcome the racial bias that exists today.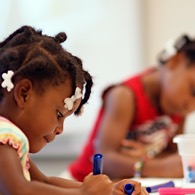 Learn more