On this dayOct 13, 1892
Four Black Teens Lynched in Monroe County, Alabama
On October 13, 1892, a large white lynch mob killed Burrell Jones, Moses Jones, Jim Packard, and an unidentified fourth victim – all young Black men – outside Monroeville, Alabama. News reports from the time vary greatly in listing the young men's names and ages, but several reports indicate that the eldest of the four was nineteen years old, and that at least one of the others may have been as young as fifteen.

A couple of days before the lynchings, a white farmer and his daughter were murdered and their home set on fire. In the aftermath, nearly a dozen African American men and boys were arrested, jailed, and accused of committing or being an accomplice to the crime. The deep racial hostility permeating Southern society during this era often served to focus suspicion on Black communities after a crime was discovered, whether or not there was evidence to support the suspicion. Accusations against Black people were rarely subject to serious scrutiny.

After law enforcement officials were able to coerce one of the accused into giving a "confession" that implicated three others, all four young men were declared suspects. Black suspects in the South during this era were regularly subjected to beatings, torture, and threats of lynching during police interrogations. In many infamous cases, these tactics led innocent men and women to confess to crimes they did not commit under extreme pain and fear for their lives. News reports eagerly reported these confessions as truthful justifications for the brutal lynchings that followed, but without fair investigation or trial, the confession of a lynching victim was always more reliable evidence of fear than guilt.

Once news of the "confession" spread, a mob of white men from Monroeville and surrounding communities went to the jail and demanded a lynching. In response, law enforcement officials handed the four young Black men over to the mob. The mob took them just outside the city, near a bridge over Flat Creek, and hanged and shot all four young men to death. According to various news reports, the corpses "were cut down as soon as life was extinct and the bodies torn to pieces by the maddened mob," then piled in "a large heap" and burned.

Many African American people were lynched across the South under the accusation of murder at a time when mere suggestions of Black-on-white violence could provoke mob violence and lynching before the judicial system could or would act. Burrell Jones, Moses Jones, Jim Packard, and the unknown victim were four of at least seventeen African American victims of racial terror lynching killed in Monroe County between 1877 and 1950. Learn more about this history of racial terror with EJI's Lynching in America report.
About EJI
The Equal Justice Initiative works to end mass incarceration, excessive punishment, and racial inequality.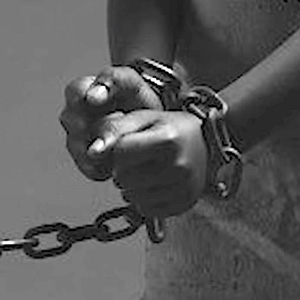 Learn more
About this website
Until we confront our history of racial injustice and its legacy, we cannot overcome the racial bias that exists today.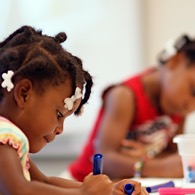 Learn more