On this dayOct 01, 1939
Black Woman Arrested for Helping Black Man Avoid Lynch Mob
On Sunday, October 1, 1939, Sampson County, North Carolina, Sheriff C.C. Tart arrested a young Black woman for helping Andrew Troublefield, a 21-year-old Black man, avoid being lynched. The previous day two white women accused Mr. Troublefield of assault. Without verifying the women's stories, Sheriff C.C. Tart led a mob of 500 white people in pursuit of Mr. Troublefield with the plan being, as newspapers reported, to lynch him without trial if he was caught. A young Black woman who saw the mob on its way shouted after Mr. Troublefield as he fled, attempting to warn him. Sheriff Tart arrested and detained this woman for her efforts. He also arrested Mr. Troublefield's younger brother, who encouraged him to flee from the mob.
Black people were often prosecuted or even lynched for complaining about white mob violence or assisting other Black people in avoiding lynch mobs. Mary Turner was lynched in Georgia in 1918 for complaining about the lynching of her husband. Jim Cross condemned a lynching in Letohatchee, Alabama, in 1900, and a white mob came to his house and lynched him, his wife, and both of his children. Criminal prosecution, threat, and violence were tactics used to insulate perpetrators of racial terror lynchings from accountability.
The Sampson County lynch mob grew to over 1,000 white people. They spent over a week in the woods searching for Mr. Troublefield, until police from neighboring Wayne County arrested him on October 8. Wayne County's Chief of Police transferred Mr. Troublefield directly to North Carolina's death row, despite him being convicted of no crime at the time. Mr. Troublefield remained on death row until his trial in February.
On February 15, 1940, Judge R. Parker sentenced Mr. Troublefield to 30 years in prison for attempted rape. The conviction rested entirely on the testimony of the two alleged victims. During the trial, white mobs stood on the courthouse lawn, demanding a more severe sentence and grumbling about "what ought to have been done" to Mr. Troublefield. Threats of violence continued as the highway patrol transported Mr. Troublefield back to Central Prison in Raleigh. Neither the Sheriff nor any of the mob leaders were ever held accountable for this attempted lynching.
Racial terror lynchings and near lynchings inflicted massive trauma on entire Black communities. White mobs acted with impunity, lynching entire families, conducting lynchings in public, and terrorizing Black people who tried to help their neighbors. Perpetrators of these lynchings hoped to keep Black people in a state of perpetual fear and subordination. EJI has documented nearly 6,500 racial terror lynchings between 1865 and 1950, including two in Sampson County, North Carolina. Learn more about Lynching in America here.
About EJI
The Equal Justice Initiative works to end mass incarceration, excessive punishment, and racial inequality.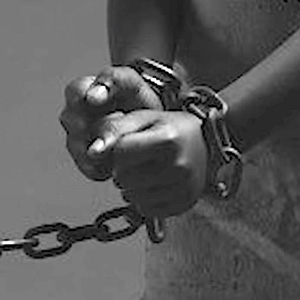 Learn more
About this website
Until we confront our history of racial injustice and its legacy, we cannot overcome the racial bias that exists today.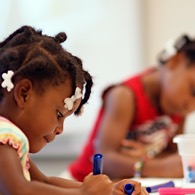 Learn more