On this dayMay 19, 1918
Mary Turner, Pregnant, Lynched in Georgia for Publicly Criticizing Husband's Lynching
On May 19, 1918, a white mob from Brooks County, Georgia, lynched Mary Turner, a Black woman who was eight months pregnant, at Folsom's Bridge 16 miles north of Valdosta for speaking publicly against the lynching of her husband the day before. The mob bound her feet, hanged her from a tree with her head facing down, threw gasoline on her, and burned the clothes off her body. Mrs. Turner was still alive when the mob took a large butcher's knife to her abdomen, cutting the unborn baby from her body. When the baby fell from Mary Turner, a member of the mob crushed the crying baby's head with his foot. The mob then riddled Mrs. Turner's body with hundreds of bullets, killing her.

Mary Turner's husband, Hayes Turner, had been lynched the day before. Hayes Turner was accused of being an accomplice in the killing of a notorious white farmer, Hampton Smith, who was well known for his abuse of Black farm workers. Mr. Smith would bail Black people accused of petty crimes out of jail and then require them to work off the fine at his farm. Sidney Johnson, a Black man working to pay a legal fee for "rolling dice," confessed to killing Mr. Smith during a quarrel about being overworked. Police officers killed Mr. Johnson in a shootout. When news reached the white community, Mr. Turner and other Black farm workers who had previously been abused by Mr. Smith were targeted and accused of conspiracy.

Many Black people during this time were lynched based on mere accusations of murder against white people. The same was true here, as at least seven confirmed Black individuals were lynched by the white mob in response to Hampton Smith's death, inflicting community-wide racial terror violence.

Mrs. Turner was grieving and spoke out against her husband's death, promising to take legal action. Enraged by this, the white mob made an example out of Mrs. Turner, despite having no reason to fear actual legal repercussions from her promise as Black people at the time were not afforded judicial process. The white mob lynched Mary Turner and her unborn child to maintain white supremacy, silence her, and communicate to the Black community that no dissent from the racial order would be tolerated. No member of the mob was ever held accountable for the lynching of Mary Turner and her unborn baby.

The grotesque slaughter of a Black woman eight months pregnant reveals a great deal about the way in which Black women were dehumanized with impunity. EJI has documented 594 racial terror lynchings between 1877 and 1950 in the state of Georgia. Brooks County had the third highest number of documented racial terror lynchings.
About EJI
The Equal Justice Initiative works to end mass incarceration, excessive punishment, and racial inequality.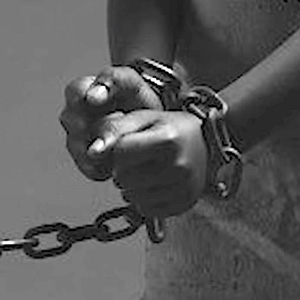 Learn more
About this website
Until we confront our history of racial injustice and its legacy, we cannot overcome the racial bias that exists today.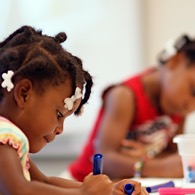 Learn more