On this dayNov 27, 1995
Report Advancing "Super-Predator" Myth Leads to Harsh, Racially Biased Sentencing
On November 27, 1995, the Weekly Standard published an article by Princeton University political science professor John Dilulio. Entitled "The Coming of the Super-Predators," the article predicted the U.S. would be home to 270,000 violent youth by 2010. According to Professor Dilulio, growing rates of "moral poverty" were causing aggressive behavior among poor and minority youth and were building toward a crisis.

Professor Dilulio's "super-predator" language came to be commonly used in conjunction with dire predictions that a vast increase in violent juvenile crime was looming. Theorists suggested that the nation would soon see "elementary school youngsters who pack guns instead of lunches" and who "have absolutely no respect for human life." Much of the frightening imagery was racially coded. For example, in "My Black Crime Problem, and Ours," Professor Dilulio warned of "270,000 more young predators on the streets than in 1990, coming at us in waves over the next two decades ... as many as half of these juvenile super-predators could be young Black males."

Panic over the impending crime wave expected from these "radically impulsive, brutally remorseless" children led nearly every state to enact legislation mandating automatic adult prosecution for children, permitting sentences of life without parole or death for children, and/or allowing children to be housed with adult prisoners. But the predictions proved wildly inaccurate. Lower rates of juvenile crime from 1994 to 2000 despite simultaneous increases in the juvenile population led academics who had originally supported the "super-predator" theory to back away from their predictions, including Professor Dilulio himself. In 2001, the U.S. Surgeon General labeled the "super-predator" theory a myth.

Efforts to reverse the policies that grew from the "super-predator" myth have seen some success in the Supreme Court, which in 2005 decided in Roper v. Simmons that the death penalty is unconstitutional for juveniles. In 2010, the Court in Graham v. Florida prohibited life imprisonment without parole sentences for children convicted of non-homicide crimes. And in 2012, the Court's decision in Miller v. Alabama invalidated mandatory life-without-parole sentences for juveniles convicted of homicide. Meaningful implementation of these decisions, as well as further reform, remains an ongoing effort and challenge. But tens of thousands of children prosecuted as adults as a result of this misguided, racially biased rhetoric still remain in American jails and prisons today.

Learn more about the impact of the "super-predator" myth here and read Professor Dilulio's original article here.
About EJI
The Equal Justice Initiative works to end mass incarceration, excessive punishment, and racial inequality.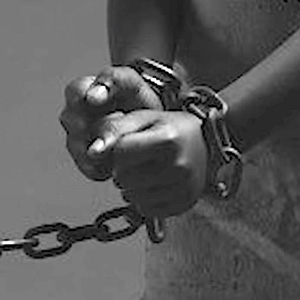 Learn more
About this website
Until we confront our history of racial injustice and its legacy, we cannot overcome the racial bias that exists today.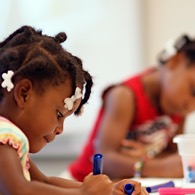 Learn more