On this dayNov 20, 1955
White Mississippi Congregation Fires Pastor for Defending Racial Integration
On November 20, 1955, a white church board in Durant, Mississippi, voted unanimously to fire a Presbyterian minister, the Rev. Marsh Callaway, after he defended racial integration and spoke out against the White Citizens' Council in Holmes County.

In September, a group of white people in nearby Tchula, Mississippi, demanded that Dr. David Minter and Eugene Cox, two white men who operated a cooperative farm, leave the community for supporting racial integration. Dr. Minter served as a physician and, alongside Mr. Cox, had assisted the Black community in Holmes County with medical care and aid over the prior 17 years. When news spread that the two men supported racial integration and allegedly permitted Black and white teenagers to swim in a pond together near the farm, an officer of the White Citizens' Council called a meeting to vote to remove these two men from the community.

Like White Citizens' Councils across the country, the White Citizens' Council in Holmes County was committed to preserving racial segregation and white supremacy in all aspects of life. In 1955, 250 White Citizens' Councils had formed throughout the South, composed of a total of 60,000 members, and by 1957, membership reached 250,000.

During the meeting attended by at least 400 white people from Holmes County, as individuals gathered to vote on the removal of Dr. Minter and Mr. Cox from the community, the Rev. Callaway, a minister at the Durant Presbyterian Church, stood up in opposition, calling the meeting "undemocratic and un-Christian." He praised Mr. Cox as "a fine Christian man," to which the crowd booed and hissed him into silence. Shortly after the meeting, the Rev. Callaway was asked by his white congregation to resign as minister because his support for integration caused "many of the church members to lose faith in the minister."

In the week prior to the Rev. Callaway's public condemnation of the White Citizens' Council, Durant Presbyterian had one of the "largest crowds in several months" attend church services. The following week, church members of the Durant Presbyterian Church boycotted services because the Rev. Callaway had spoken out at the meeting. On November 20, members of the church voted unanimously for the Rev. Callaway's immediate removal, citing "personal conflict." He was fired after approval by the Central Mississippi Presbytery.

To learn more about millions of Americans' commitment to racial segregation, read the Equal Justice Initiative's report, Segregation in America.
About EJI
The Equal Justice Initiative works to end mass incarceration, excessive punishment, and racial inequality.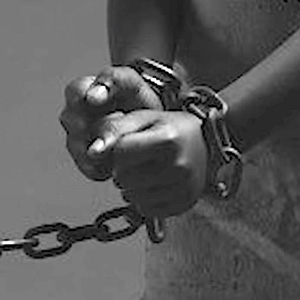 Learn more
About this website
Until we confront our history of racial injustice and its legacy, we cannot overcome the racial bias that exists today.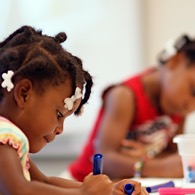 Learn more