On this dayNov 19, 1906
White Employers in Texas Refuse to Hire Wrongfully Discharged Black Veterans
On November 19, 1906, dozens of Black veterans who were wrongfully discharged from the 25th Infantry Regiment, a segregated unit stationed at Fort Brown, Texas, went to San Antonio seeking work. In a coordinated effort, white employers throughout the city uniformly refused to hire these men in an attempt to drive them out of town.

Over the summer of 1906, Black soldiers of the segregated 25th Infantry Regiment were stationed by the U.S. government in Fort Brown, Texas, even though the War Department recognized that Black soldiers would "not be welcomed" there and would be at risk for racial violence. While stationed at Fort Brown, Black soldiers were subjected to segregated facilities and barred from most establishments and parks in nearby Brownsville.

On the evening of August 13, 1906, shots were fired into civilian homes in Brownsville by an unknown group of individuals. When police arrived at the scene, an altercation ensued, leaving a white man, who was hit by stray bullets, dead and a police officer wounded. Without any evidence identifying those responsible, suspicion quickly turned to a group of Black soldiers of the 25th Regiment.

When questioned by authorities, Fort Brown's all-white military commanders corroborated the alibis of these Black soldiers, affirming that the soldiers remained in their barracks at the time of the shooting. Despite this strong evidence of their innocence, Brownsville authorities charged 12 Black soldiers with murder. The soldiers repeatedly and consistently stated they had no knowledge of the attack or those who were involved.

Attempting to force confessions from this group of innocent Black soldiers, the federal government gave the entire regiment a deadline to come forward with information about the August 13 incident or face the consequences. When no soldiers came forward, in an action unprecedented in U.S. history, President Theodore Roosevelt issued an executive order dishonorably discharging not only the 12 accused men, but the entire unit—167 Black soldiers of the B, C, and D companies of the 25th Infantry—from the U.S. Army on November 6 for their "conspiracy of silence." The order further barred the men from ever re-enlisting in the U.S. military or applying for a civil service position with the federal government.

In the wake of being discharged, these innocent Black veterans, who had bravely chosen to serve the U.S., were forced to navigate the presumption of guilt and dangerousness, despite never having a trial or being convicted of any crime, and were subjected to mistreatment and abuse, as exemplified by the white employers in San Antonio who colluded to deny them employment. Some of these veterans had served in the military for over 20 years, but because of this action, were denied their pensions.

In 1972, the U.S. government re-investigated the incident and exonerated all soldiers in the 25th Infantry. To learn more about the targeting of Black soldiers and veterans, read EJI's report, Lynching in America: Targeting Black Veterans.
About EJI
The Equal Justice Initiative works to end mass incarceration, excessive punishment, and racial inequality.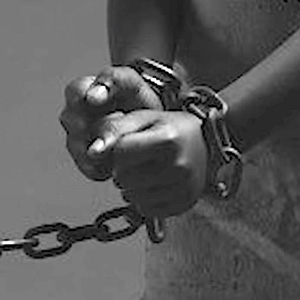 Learn more
About this website
Until we confront our history of racial injustice and its legacy, we cannot overcome the racial bias that exists today.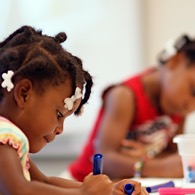 Learn more