On this dayNov 13, 1957
Texas Officials Threaten and Jail NAACP Officers for Not Disclosing Members
On November 13, 1957, Longview, Texas, Police Chief Roy Stone threatened four top-ranking NAACP officers—the Reverend S.Y. Nixon, I.S. White, E.C. Hawkins, and Rance James—phoning each of the men at home and stating he would jail them if they did not produce NAACP membership records immediately. Chief Stone acted under the authority of a new Longview city ordinance that gave the city manager the power to demand membership lists from any organization operating within the city's limits and to impose criminal fines for non-compliance. Within 24 hours, Chief Stone made good on his threat, arresting Mr. Nixon, Mr. White, Mr. Hawkins, and Mr. James and detaining them in the city jail. Longview City Judge Henry Atkinson set bail at $200.

On October 9, the Texas NAACP announced plans to host the organization's annual state conference in Longview. During planning meetings, local white officials refused to allow the Texas NAACP to convene in Longview unless they produced membership lists. During one meeting on October 23, white Longview journalist Carl Estes physically assaulted Field Secretary Edwin Washington and forced Black organizers out of his office after the NAACP declined to disclose confidential information about its members.

The following day, the Longview City Commission passed the mandatory disclosure ordinance targeting the Texas NAACP. Every city commissioner endorsed enforcement of the ordinance, knowing that requiring the NAACP to disclose its membership lists could have disastrous and deadly consequences for its members. On October 27, NAACP Field Secretary Washington announced plans to move the Texas annual conference to Dallas, considering "the pressures, threats, ugliness, and distress" that Black civil rights leaders faced in Longview.

Membership in the NAACP or participation in civil rights work often meant that Black people would be fired from their jobs, harassed by the police, and become targets of vigilante violence and hate crimes. African Americans joined despite the threats because of their commitment to end racial inequality, but the risks were real.

The passage of this ordinance in Longview led to the passage of a new state law, enacted in December 1957, modeled on the Longview ordinance, which authorized county judges to demand confidential records from civil rights organizations. In 1958, in NAACP v. Alabama ex rel Patterson, the U.S. Supreme Court declared these mandatory disclosure laws unconstitutional, as violative of the First Amendment right to freedom of association.
About EJI
The Equal Justice Initiative works to end mass incarceration, excessive punishment, and racial inequality.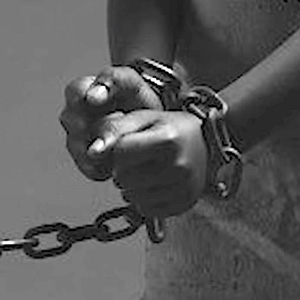 Learn more
About this website
Until we confront our history of racial injustice and its legacy, we cannot overcome the racial bias that exists today.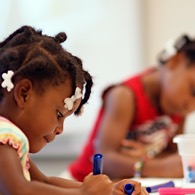 Learn more