On this dayMar 27, 1908
Alabama Congressman Shoots Black Man for Swearing in the Presence of a White Woman; Receives Outpouring of Support
On March 27, 1908, Alabama Representative James Thomas Heflin shot Louis Lundy, a Black man, after he allegedly cursed in front of a white woman while riding on a Washington, D.C., streetcar. The congressman claimed that Mr. Lundy's cursing was "raising a disturbance," and he received an outpouring of support from the white public and his fellow representatives after shooting Mr. Lundy through his neck. He was never held accountable for shooting Mr. Lundy.

That afternoon, Rep. Heflin was reportedly on his way to deliver a message about "temperance" at a local church in Washington, D.C. As he boarded a streetcar on Sixth Street with a colleague, he focused his attention on Mr. Lundy, who was riding the streetcar with friends. Claiming that Mr. Lundy had used profanity in the presence of a white woman also on the streetcar, Rep. Heflin quickly became enraged and violent, striking Mr. Lundy with the butt of his pistol and pulling him off of the streetcar.

Congressman Heflin then re-boarded the streetcar and, unsatisfied to simply leave Mr. Lundy assaulted on the street, fired two gunshots at the Black man through the streetcar window. One bullet struck Mr. Lundy's neck—wounding Mr. Lundy and confining him to a local hospital in critical condition.

Rep. Heflin was arrested on the spot but immediately received an outpouring of support from colleagues and local white residents of Washington, D.C. A newspaper reported that Rep. Heflin received a bouquet of roses from a local Baptist minister with an accompanying note stating that the clergyman "approved highly of his courageous chivalry." After being released on bond the following day, Rep. Heflin returned to the legislative session and was greeted enthusiastically by his colleagues, who vowed to "do everything possible to aid" him. In response, the congressman publicly said of shooting Mr. Lundy: "I only did what any other gentleman would do."

J. Thomas Heflin built a political career around maintaining white supremacy, demonstrated by his continued and persistent support for convict leasing and segregation, as well as his opposition to interracial marriage. A drafter of the Alabama Constitution in 1901, Heflin said, "God Almighty intended the negro to be the servant of the white man," and often boasted that his father enslaved more people than anyone else in Randolph County. Just months before shooting Mr. Lundy, he had introduced a bill that advocated for segregated seating on streetcars in Washington, D.C., to prevent Black men from sitting next to white women, and he called interracial seating on streetcars "an offensive and irritating condition." Although the bill did not pass, Rep. Heflin's commitment to segregation and white supremacy made him popular among his colleagues and white constituents. The charges against Rep. Heflin for shooting Mr. Lundy in 1908 were dismissed and he was never held accountable for that attack.

Rep. Heflin served as a representative of Alabama until 1920 and as a U.S. senator from Alabama from 1920 to 1931. To learn more about the massive resistance to racial equality mounted by millions of white Americans, read the Equal Justice Initiative's report, Segregation in America.
About EJI
The Equal Justice Initiative works to end mass incarceration, excessive punishment, and racial inequality.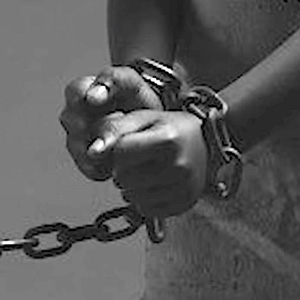 Learn more
About this website
Until we confront our history of racial injustice and its legacy, we cannot overcome the racial bias that exists today.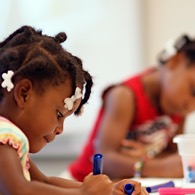 Learn more