On this dayJun 15, 1920
Three Black Men Falsely Accused and Lynched in Duluth, Minnesota
On June 14, 1920, Elias Clayton, Elmer Jackson, and Isaac McGhie, three Black men in their early 20s, were lynched by a mob of white residents in Duluth, Minnesota. The three men were in town working with a traveling circus when two white teenagers falsely claimed that they and three other Black circus workers had attacked them and raped a local white woman. Newspapers reported the alleged assault, and false rumors soon spread that the woman had died from her injuries. The six men were arrested and jailed, even though there was no evidence that an assault had occurred.

In 1920, the Black population of Duluth, Minnesota, numbered 495 out of 98,000 residents. Many had been recruited from the South to work at United States Steel's local plant, while others worked as janitors, servers, porters, and assemblers. Despite their small numbers, Black Duluth residents endured significant discrimination; they received lower pay for their labor and were forced to live in substandard housing in segregated neighborhoods. As in other Northern cities during the era of Black migration, many white workers in Duluth resented the presence of Black workers, and racial tension was high.

In this environment, sensational reports of Black men raping a white woman set off a mob mentality among white people in Duluth. On the evening of June 15, a mob of 5,000 to 10,000 white people gathered at the jail and seized three of the arrested Black men: Isaac McGhie, Elmer Jackson, and Elias Clayton. The mob beat and lynched them all, hanging the men from a light pole in downtown Duluth. The Minnesota National Guard arrived the next morning to secure the area and guard the surviving prisoners, but no one was ever arrested or convicted for the lynchings.

More than 80 years later, on October 10, 2003, a memorial to the three men was dedicated in Duluth near the site of their deaths. Today, Duluth residents are working to further document and memorialize the city's history of racial terror lynching. In September 2017, local residents joined with EJI staff to organize a soil collection near the site where Mr. McGhie, Mr. Clayton, and Mr. Jackson were lynched. And in October 2020, the Clayton Jackson McGhie Memorial and the Duluth Chapter of the NAACP, along with city officials and community members, partnered with EJI to unveil a historical marker honoring the three men.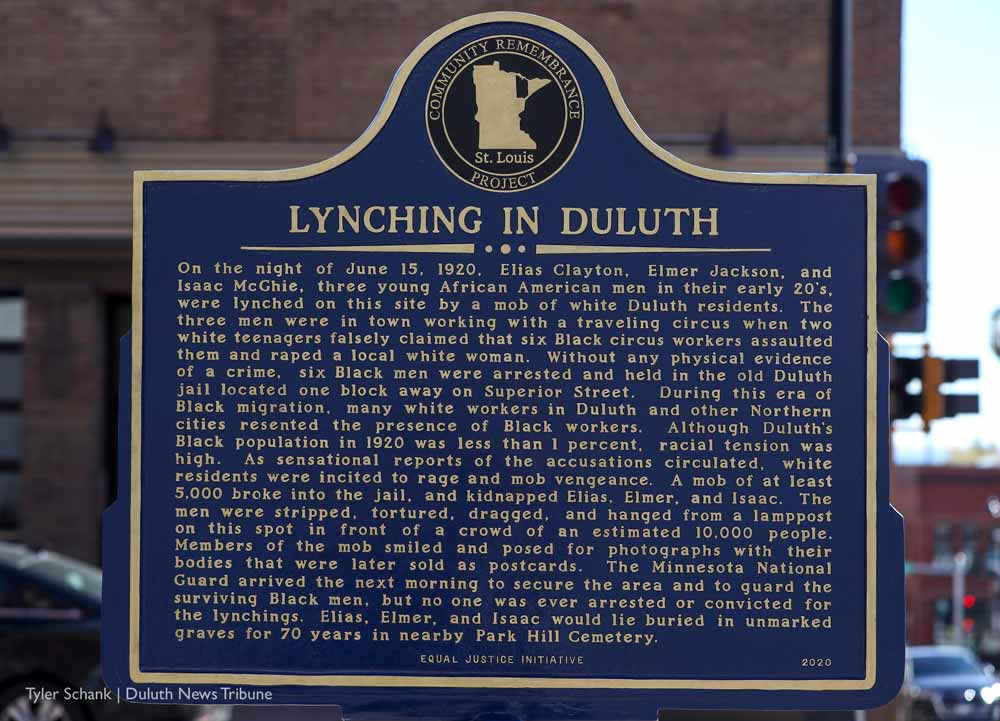 About EJI
The Equal Justice Initiative works to end mass incarceration, excessive punishment, and racial inequality.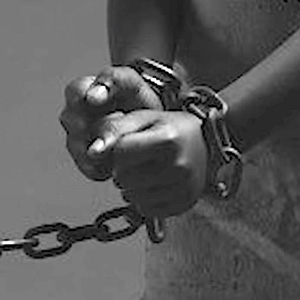 Learn more
About this website
Until we confront our history of racial injustice and its legacy, we cannot overcome the racial bias that exists today.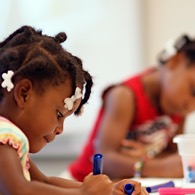 Learn more