On this dayJun 11, 1967
Police Kill Unarmed Black Teen in Tampa, Florida; Civil Unrest for Days
On June 11, 1967, Officer James Calvert shot and killed Martin Chambers, an unarmed, 19-year-old Black man, and set off three days of unrest in Tampa, Florida.

Police claimed that they pursued Martin Chambers that day because he and two other young men were suspected of robbing a local photo supply store. While chasing the Black teen, Officer Calvert shot him in the back. According to newspaper accounts, Calvert, a white officer, shot Mr. Chambers when he would not stop running and aimed for his shoulder but missed. Martin Chambers died later that day, shortly after arriving at the hospital.

News of the shooting spread quickly throughout Tampa's African American neighborhoods. That night, citizens began a public protest that escalated into three days of unrest in the Central Avenue area. As the investigation developed, state officials took testimony from Officer Calvert as well as three young Black men who witnessed the shooting.

The young men reported that Calvert shot Mr. Chambers after he had stopped running and had his hands up against a chain link fence. Calvert insisted that Martin Chambers was still running when shot and said he feared the unarmed 19-year-old would escape if he did not fire his weapon.

After just two days of investigation, officials ruled the shooting necessary. Announcing the decision, the state Attorney General Paul Antinori claimed Officer Calvert's use of deadly force against an unarmed, fleeing young man was necessary because Martin Chambers was a felon evading arrest. Without acknowledging that Martin Chambers had not been convicted of a crime, and now could never be, Antinori asserted that people who broke the law accepted the risk that law enforcement might have to use force to do their jobs.

City officials and African American community leaders feared that the disappointing announcement would enrage the public and incite more unrest in the Central Avenue area, but the protests ended in despair.
About EJI
The Equal Justice Initiative works to end mass incarceration, excessive punishment, and racial inequality.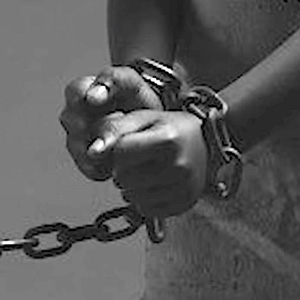 Learn more
About this website
Until we confront our history of racial injustice and its legacy, we cannot overcome the racial bias that exists today.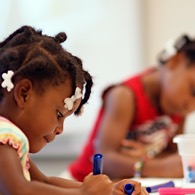 Learn more