On this dayJul 09, 1978
White Supremacists Rally in Chicago Park
On the afternoon of July 9, 1978, white supremacists wearing Nazi uniforms held a rally in Chicago's Marquette Park. Over 2,000 spectators descended on the park as representatives of the National Socialist Party of America espoused their views; some eyewitnesses estimated that a third of the crowd was supportive of the speakers' message, while others were curious onlookers or anti-racist protesters.

The majority of people living in the area of Marquette Park did not see themselves as sympathetic to Nazism, but many did support the goal of keeping Black people out of their all-white neighborhood. More than a decade earlier, in 1966, Martin Luther King Jr. had been assaulted in Marquette Park while campaigning for African Americans' rights to buy housing in the white community.

This 1978 rally was the culmination of a long legal fight between the National Socialist Party of America and Chicago officials. Founded in 1970 by a former member of the American Nazi Party, the NSPA was based in Marquette Park and engaged in several incidents of racial violence there during the summer of 1976. In 1977, the city of Chicago passed an ordinance requiring anyone seeking a permit to hold a rally in Marquette Park to first obtain thousands of dollars in insurance coverage.

The NSPA protested, arguing that it could not afford the insurance, and that the ordinance effectively infringed on their first amendment rights. In retaliation, the group made alternative attempts to get permits to march through suburban communities, including a Jewish neighborhood in Skokie, Illinois, that was home to some survivors of the Holocaust. When Skokie officials were unsuccessful at blocking that march through the courts, Chicago officials granted the NSPA permission to rally in Marquette Park instead. The July 9 rally was the result.

At the rally, NSPA members expressed violent threats toward Jewish people and blamed them for bringing an influx of African Americans into the area. NSPA leader Frank Collin denied the Holocaust while declaring that Jewish people "deserve one and they will get it." He also vowed that the NSPA would see Marquette Park become a "graveyard" before allowing it to be integrated or "taken over by blacks."

Approximately forty police officers were present at the rally to separate counter-demonstrators from the speakers, but when the hurling of racial slurs led to scuffles and fights, more than seventy people were arrested.
About EJI
The Equal Justice Initiative works to end mass incarceration, excessive punishment, and racial inequality.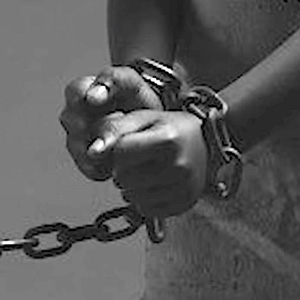 Learn more
About this website
Until we confront our history of racial injustice and its legacy, we cannot overcome the racial bias that exists today.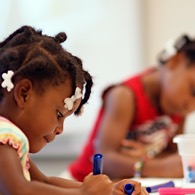 Learn more