On this dayJul 28, 1916
Louisville Police Arrest Three Black People for Being in Interracial Relationships
On July 28, 1916, the chief of police in Louisville, Kentucky, announced the arrest of at least three people for interracial relations, or miscegenation. He also announced plans to open an investigation into the practice, which would "spare no effort" to prevent people from forming or maintaining interracial romantic relationships in Louisville.

Earlier that day, Louisville police made at least three arrests involving allegations of interracial romance. Authorities first arrested Harry Jenkins, a 34-year-old Black man, and Alice Shumaker, a 30-year-old woman who self-identified as Black but whom police believed to be white. Louisville law enforcement jailed both Mr. Jenkins and Ms. Shumaker on disorderly conduct charges, though they stood accused of little more than being found under the same roof together at the same time. Unwilling to accept Ms. Shumaker's own racial self-identification, the local jailor forced her to submit to a blood test "to determine whether or not" she was Black.

The same white Louisville officers who arrested Mr. Jenkins and Ms. Shumaker also detained George Eaton, a 16-year-old Black boy. After subjecting George to a search, the officers found photographs of three teenaged white girls in his pocket. George claimed that the white girls had given him these photographs and refused to identify them. The officers arrested George, while the chief of police directed other high-ranking officials in his department to "make a round of photo galleries" in the city of Louisville to uncover the white girls' identities.

Kentucky criminalized interracial marriages from the year it was admitted into the Union in 1792. At the time that Mr. Jenkins, Ms. Shumaker, and George were arrested, state law made it illegal for a Black person—defined by the Kentucky Supreme Court as a person with "one–fourth part or more of Negro blood"—to marry or live with a white person. Those found in violation of the law faced a fine of up to $5,000 and up to a year in jail. Black people charged with miscegenation faced dehumanizing treatment by law enforcement, and investigations and court proceedings were often humiliating and intrusive. Despite the fact that the Supreme Court invalidated all laws criminalizing interracial marriage in 1967, Kentucky did not repeal its anti-miscegenation statute until 1974.

During the Jim Crow era, one of the racial boundaries white people protected most fiercely was the prohibition on romantic contact between Black men and white women. Fear of intimate contact between Black men and white women was fueled by the pervasive myth that Black men were violent, sexually aggressive, and always in pursuit of white womanhood. In Kentucky and other states, these fears led to the aggressive enforcement of anti-miscegenation laws, the degradation of interracial couples, and the destruction of multiracial families. To learn more about anti-miscegenation laws and other policies enacted to maintain white supremacy, read EJI's report, Segregation in America.
About EJI
The Equal Justice Initiative works to end mass incarceration, excessive punishment, and racial inequality.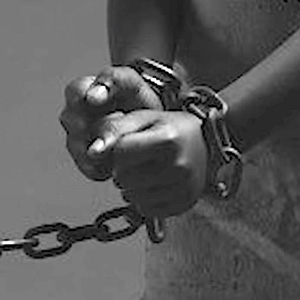 Learn more
About this website
Until we confront our history of racial injustice and its legacy, we cannot overcome the racial bias that exists today.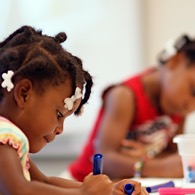 Learn more