On this dayJul 10, 1887
Horrors of Mississippi Convict Leasing Revealed in Grand Jury Report
On July 10, 1887, the grand jury of Hinds County, Mississippi, released a report revealing the horrific conditions state prisoners endured under convict leasing—a system that permitted private companies to lease prisoners from the state to labor for no pay.

The grand jury observed that many prisoners who had been leased were emaciated and malnourished because the leasing companies did not provide adequate food. Investigators also noted that many prisoners exhibited scars and blisters indicating they had been severely beaten, and showed signs of health conditions like tuberculosis and frostbite. Of the 204 prisoners leased in January 1887, 20 had died by June of the same year, and 23 more were returned to the state penitentiary due to illness or disability:

"We found twenty-six inmates of the hospital, of whom several have been lately brought there off the farms and railroads. Many of them are afflicted with consumption and other incurable diseases, and all bear on their persons marks of the most inhuman and brutal treatment. ... They are lying there dying, some of them on bare boards, so poor and emaciated that their bones almost come through the skin; many complaining for the want of food. ... One poor fellow burst out crying and said he was literally starving to death. We actually saw live vermin crawling over their faces, and the little bedding and clothing they have is in tatters and stuffed with filth."

The grand jury's report concluded, "God will never smile on a State that treats its convicts as Mississippi does."

Similar convict leasing systems operated for decades in Alabama, Louisiana, Georgia, Florida, Texas, North Carolina, and South Carolina. Most of the prisoners subjected to convict leasing were Black and many were convicted of dubious offenses such as vagrancy or changing employers without permission. Because the Thirteenth Amendment permits involuntary servitude as "punishment for crime," convict leasing was a legalized form of slavery that continued into the 1940s, forcing hundreds of thousands of African Americans to work under atrocious conditions at hundreds of sites throughout the South. For many of those leased, the sentence proved deadly.

Learn more about the findings of the report here, and learn more about the horrific practice of convict leasing by reading Slavery by Another Name by Douglas Blackmon.
About EJI
The Equal Justice Initiative works to end mass incarceration, excessive punishment, and racial inequality.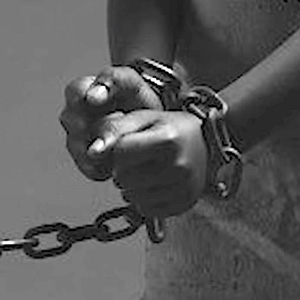 Learn more
About this website
Until we confront our history of racial injustice and its legacy, we cannot overcome the racial bias that exists today.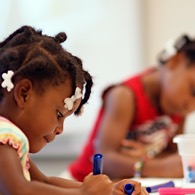 Learn more