On this dayJul 14, 2014
Lower Federal Court Rules Texas Must Issue Confederate Flag License Plate
In a 2-1 decision released on July 14, 2014, the United States Court of Appeals for the Fifth Circuit ruled that Texas violated the Sons of Confederate Veterans' (SCV) First Amendment rights in 2011 when the state rejected the organization's application for a group license plate. The SCV's proposed plate for Texas featured the group's logo, a Confederate battle flag framed on four sides by the words "Sons of Confederate Veterans 1896." A faint image of the Confederate flag also serves as the plate's background. "By rejecting the plate because it was offensive, the board discriminated against Texas SCV's view that the Confederate flag is a symbol of sacrifice, independence, and Southern heritage," the majority wrote.
In a 5-4 decision released in June 2015, the U.S. Supreme Court reversed the 5th Circuit's ruling and declared that the state of Texas did not have to produce the Confederate Flag license plate. Despite this ruling from the U.S. Supreme Court authorizing states to decline to produce license plates with the Confederate flag, the following states continue to offer SCV specialty license plates featuring images of the Confederate flag: Alabama, Georgia, Louisiana, Mississippi, North Carolina, South Carolina, and Tennessee.

More than a generation after the Civil War, Southern white people began asserting their social and cultural dominance by embracing a revisionist history that portrayed the Civil War as a conflict in which the Confederate cause was heroic, honorable, and deserving of tribute. The conflict was recast as one unrelated to the institution of slavery, ignoring the lesson of the Civil War as well as the suffering of generations of enslaved black people. While the North won the Civil War, the South won the narrative war, as this myth was used to turn a blind eye to the true brutality of that time period and distorted our national memory of the intermingled links between American slavery, the Civil War, and race.

Calls for Confederate pride and identity have accompanied white resistance to civil rights and racial equality during and following Reconstruction, at the height of the civil rights movement, and well into the twentieth and twenty-first centuries. Many of the Confederate monuments now standing in communities throughout the South and scattered nationwide were not erected in the first few decades after the war's end, but in the 1950s and '60s as symbols of white resistance to civil rights progress. You can explore the almost 2,000 monuments to the Confederacy that remain standing today here.
About EJI
The Equal Justice Initiative works to end mass incarceration, excessive punishment, and racial inequality.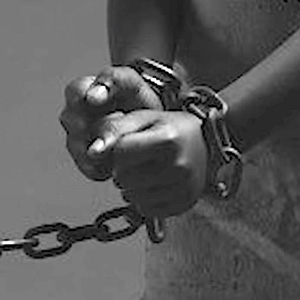 Learn more
About this website
Until we confront our history of racial injustice and its legacy, we cannot overcome the racial bias that exists today.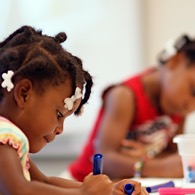 Learn more