On this dayFeb 04, 1846
Alabama Begins Leasing Incarcerated People for Profit
The Alabama state legislature voted to construct the first state-run prison on January 26, 1839. In 1841, the Wetumpka State Penitentiary was built in Wetumpka, Alabama. The prison received its first person in 1842: a white man sentenced to 20 years for "harboring a runaway slave." In the antebellum penitentiary, 99% of incarcerated people were white, as free Black people were not legally permitted to live in the state, and enslaved Black people were instead subject to unregulated "plantation justice" at the hands of enslavers and overseers.

The penitentiary was supposed to be self-sufficient but soon proved costly as the prison industries of manufacturing wagons, buggies, saddles, harnesses, shoes, and rope failed to generate enough funds to maintain the facility. On February 4, 1846, the state legislature chose to lease the penitentiary to J.G. Graham, a private businessman, for a six-year term. Graham appointed himself warden and took control of the entire prison and the people incarcerated there, claiming all profits made from their labor and eliminating every other employment position except physician and inspector. Alabama continued to lease the prison to private businessmen until 1862, when warden/leaser Dr. Ambrose Burrows was murdered by an incarcerated person.

This initial leasing of the prison and the people incarcerated there marked the beginning of the convict leasing system in Alabama, and that system was soon renewed. In 1866, after the end of the Civil War, the government again authorized incarcerated people to be leased to work outside of the prison, and 374 people were leased to the firm Smith & McMillen to work rebuilding the Alabama & Chattanooga Railroad. In this post-emancipation society, Black people were no longer enslaved, and the convict population that was formerly almost all white was now 90% Black. The system of convict leasing became one that forced primarily Black people who were incarcerated—some convicted of minor or trumped-up charges—to work in hard, dangerous conditions for no pay. This practice continued until World War II.

Read Slavery By Another Name by Douglas Blackmon to learn more about how convict leasing enabled states and local governments to re-enslave and profit off of Black people criminalized by discriminatory laws.
About EJI
The Equal Justice Initiative works to end mass incarceration, excessive punishment, and racial inequality.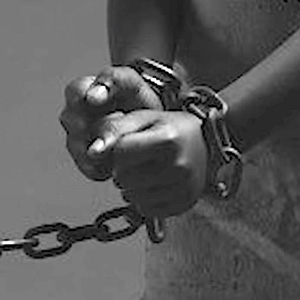 Learn more
About this website
Until we confront our history of racial injustice and its legacy, we cannot overcome the racial bias that exists today.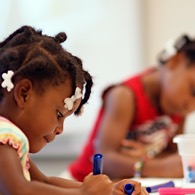 Learn more