On this dayFeb 03, 1948
Black Woman and Her Children Sentenced to Die for Defending Themselves
On February 3, 1948, Rosa Lee Ingram, a Black woman, and two of her children, Wallace, 17, and Sammie Lee, 14, were convicted by an all-white jury in a one-day trial in Ellaville, Georgia. The three family members were sentenced to death by electric chair for killing an armed white man in self-defense after he violently assaulted and threatened them.

On November 4, 1947, a white landowner named John Stratford, armed with a shotgun and pocket knife, attacked Ms. Ingram, a widow who worked as a sharecropper on his farm near Ellaville. Testimony later revealed that Mr. Stratford hit Ms. Ingram in the head with the butt of his rifle while threatening to sexually assault and shoot her.

Ms. Ingram's sons rushed to their mother's aid when they heard her screaming as she was being attacked. In her defense, one son struck Mr. Stratford with a farm tool, killing him. Ms. Ingram and her sons were arrested soon after Mr. Stratford was found dead. Even though the local sheriff admitted that the sons acted in defense of their mother, Rosa, Wallace, and Sammie Lee Ingram were all sentenced to death by electrocution, and their execution was scheduled for February 27, 1948. Though Wallace and Sammie Lee were both minors, they were eligible for execution under the law at the time; the U.S. Supreme Court did not ban the execution of children until 2005.

After a post-trial motion and pressure from civil rights activists, the trial judge changed the Ingrams' sentences to life imprisonment—then in July 1948, the Georgia Supreme Court affirmed their convictions and life sentences. Though Ms. Ingram and her sons no longer had death sentences, they were sent to the state penitentiary and were each forced to serve more than a decade in prison for daring to defend themselves against a violent, armed assault by a white man. The Ingrams were not released on parole until 1959.

Learn more about how our history of racial injustice results in a presumption of guilt and dangerousness that continues to make Black people more likely to be wrongfully convicted, unfairly sentenced, or killed by police.

Read EJI's Segregation in America Report to learn more about how, for generations of Black women, racial terror included the constant threat of sexual assault and a complete lack of legal protection.
About EJI
The Equal Justice Initiative works to end mass incarceration, excessive punishment, and racial inequality.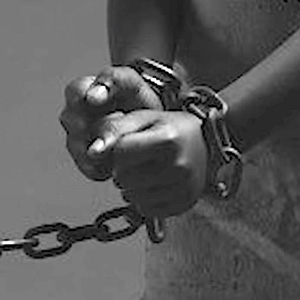 Learn more
About this website
Until we confront our history of racial injustice and its legacy, we cannot overcome the racial bias that exists today.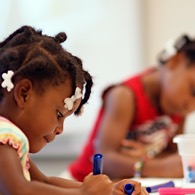 Learn more