On this dayDec 05, 1910
Chief Justice of D.C. Court of Appeals Rules Eight-Year-Old Girl Cannot Attend Local Public School Because She Is 1/16th Black
On December 5, 1910, Chief Justice Shepard of the District Court of Appeals in Washington D.C., ruled that Isabel Wall, an eight-year-old girl, was prohibited from attending the local white public school because she was 1/16th Black. The court held that any child with an "admixture of colored blood" would be classified as such; thus, Isabel would be made to attend a separate school for Black children.
The decision in Oyster v. Wall came just over a decade after the Supreme Court's ruling in Plessy v. Ferguson (1896), which held that the U.S. Constitution permitted the racial segregation of public facilities. Isabel's parents filed a lawsuit against the D.C. School Board objecting to the law providing for segregated schooling, but also arguing that, even if segregation was appropriate, their child was not Black.
Growing up, Isabel had been "treated and recognized by her neighbors and friends" as white, according to court filings. The School Board, however, refused to admit her into Brookland White School on account of her "blood," which they believed made her ineligible to attend school with white students.
Justice Shepard sided with the School Board and ruled that, if "the child is of negro blood of one eighth to one sixteenth; that her racial status is that of the negro." His decision asserted that "no matter what the complexion," any person who has "an appreciable admixture of negro blood" would be considered "colored." Justice Shepard ruled that physical characteristics of an individual were irrelevant as "the sense of sight is but one avenue for the conveyance of information upon the subject of racial identity to the mind of the investigator." Justice Shepard's decision thus relied on bigoted views of racial groups, and suggested that even where Black ancestry was not easily detectable in someone's physical appearance, Blackness manifested itself in racial "traits."
Justice Shepard acknowledged the disparities in the quality of education and funding between schools attended by white students and schools attended by Black students, as well as the fallacy of "separate but equal." He knew that Isabel Wall, like all other Black students, would be greatly disadvantaged in the quality of education she could receive at the underfunded segregated school. Justice Shepard even recognized that as a "cruel hardship," but justified the decision by insisting it would be a "greater evil" to allow a child with even one Black great-great-grandparent to attend a white school.
Read the Oyster v. Wall decision here.
About EJI
The Equal Justice Initiative works to end mass incarceration, excessive punishment, and racial inequality.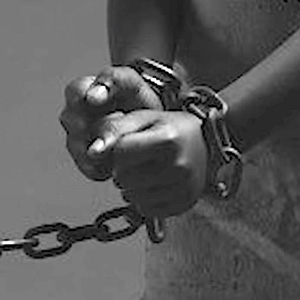 Learn more
About this website
Until we confront our history of racial injustice and its legacy, we cannot overcome the racial bias that exists today.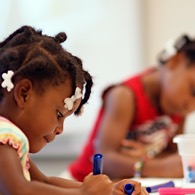 Learn more