On this dayDec 04, 1917
U.S. Secretary of War Dismisses Claims of Unfair Treatment of Black Soldiers As "German Propaganda"
On December 4, 1917, U.S. Secretary of War Newton D. Baker, who had received numerous complaints from Black soldiers regarding their widespread mistreatment while serving in the military, publicly denied that Black soldiers were subjected to discrimination or an "unfair share of manual labor" while serving in the U.S. Army. He dismissed the soldiers' complaints as "overworked hysteria" and "German propaganda."
Although at the time Black people were widely disenfranchised, subjected to violent racial terror and lynchings, and politically and economically excluded by Jim Crow laws, thousands of Black Americans nevertheless joined the U.S. military to fight for democracy and to improve the lives of Black people in a nation that had failed them.
Two hundred thousand Black soldiers were sent overseas as United States forces in Europe during World War I. Those ordered to fight did so heroically, and Black soldiers received the highest awards for valor for their service in France. These soldiers' bravery was widely celebrated by Black Americans at home and those they protected and liberated in Europe.
Despite their valor and sacrifice, during the war, Black soldiers were repeatedly mistreated and abused. Black draftees and soldiers were often denied basic provisions and made to sleep outside as opposed to inside barracks. White soldiers refused to salute Black officers, who were often barred from officers' clubs and quarters, and the majority of Black servicemen had their duties "limited exclusively" to disfavored and more demanding roles.
When an investigation was launched to probe Black soldiers' mistreatment complaints, Secretary Newton dismissed their complaints as "unwarranted." "We are bending all our energies to the building up of an army to defeat the enemy of democracy and freedom," Newton said, "and the army we are building contains both white and colored men. We are expecting that they will all do their duty and when they have done it they will be alike entitled to the gratitude of their country."
Instead of being treated as honored and equal members of society upon their return from military service, Black veterans were frequently assaulted, attacked, or lynched. Indeed, in the summer following the end of World War I, during what became known as the Red Summer of 1919, anti-Black riots erupted in 25 major American cities. White mobs intent on protecting their economic and social dominance from growing communities of Black workers attacked Black communities, destroyed property, and killed or injured thousands of Black people, including many Black veterans who stood "on the front lines" to defend themselves and their communities.
U.S. Senator James Vardaman of Mississippi had warned in August of 1917 that, once a Black soldier was allowed to see himself as an American hero, it would be "but a short step to the conclusion that his political rights must be respected." The effort to suppress that desire for equality made returning Black veterans targets, and many suffered brutal violence for protesting mistreatment or simply wearing their military uniforms.
Learn more about the particular challenges endured by Black veterans who bravely risked their lives to serve a nation that denied their freedom and humanity through continued racial injustice and violence.
About EJI
The Equal Justice Initiative works to end mass incarceration, excessive punishment, and racial inequality.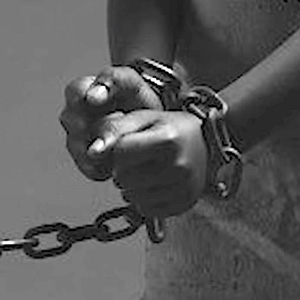 Learn more
About this website
Until we confront our history of racial injustice and its legacy, we cannot overcome the racial bias that exists today.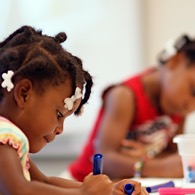 Learn more