On this dayDec 14, 1948
Two White Girls Get Lost; 17 Black Men Arrested
On December 14, 1948, local police found two 12-year-old white girls alone in the area of University Park, Maryland. The girls told police officers that they had been "attacked" by a Black man "with a big knife" who had tried to tear their clothes off. This barebones accusation sent 60 Maryland state and D.C. police to the University Park area, where officers wrongly arrested and detained 17 Black men for questioning.

Hours later, the girls confessed that they fabricated the entire story. After getting lost on the way to view holiday decorations in downtown Washington, D.C., the girls admitted to police, they tore their own clothes and acted "hysterical" in the hopes of "getting a ride." Rather than investigate the girls' story from the start, which could have quickly exposed inconsistencies and established it as a lie, police had instead launched an immediate, massive manhunt, rounding up Black men for arrest on sight and subjecting them to interrogation to prove their innocence.

For decades, Black Americans have been subjected to repeated harassment, mistreatment, and police attacks, along with widespread racial discrimination. Black people are burdened with a presumption of guilt and dangerousness that is deeply rooted in our history of racial injustice and fueled by the myth of racial difference. Young Black men in particular are seen as threatening figures who should be feared, monitored, and even hunted.

This ongoing presumption of guilt and dangerousness is inextricably tied to a history of racial terror lynching. Between 1877 and 1950, thousands of Black men were lynched in the U.S., and nearly one in four were targeted based on the allegation of raping a white woman. These men were subjected to mob murder without investigation or trial, at a time when the definition of Black-on-white "rape" in the South was incredibly broad and required no allegation of force because white institutions, laws, and most white people rejected the idea that a white woman could or would willingly consent to sex with a Black man. This meant that any action by a Black man that could be interpreted as seeking or desiring contact with a white woman might prove deadly. Throughout the lynching era, Black men were lynched for knocking on the door of a white woman's home, for delivering a letter to a white woman, or for entering a room where white women were sitting. A white woman's claim of victimization at the hands of a Black man, whether true or not, could and often did lead to brutal and deadly violence.

Soon after the hoax was revealed, police announced that no charges would be filed against the two white girls, despite their serious false report resulting in the wrongful arrest of 17 innocent Black men—and creating the potential for much worse. The police also issued no apology for the way their overreach and unlawful detainment had targeted these Black men without any evidence.

Learn more about how the presumption of guilt and dangerousness assigned to Black Americans continues to make them vulnerable to racial violence, wrongful convictions, and unfair treatment by law enforcement.
About EJI
The Equal Justice Initiative works to end mass incarceration, excessive punishment, and racial inequality.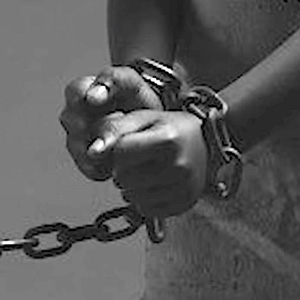 Learn more
About this website
Until we confront our history of racial injustice and its legacy, we cannot overcome the racial bias that exists today.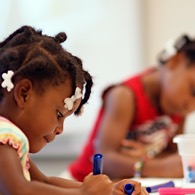 Learn more