On this dayDec 13, 1893
Tennessee Judge Throws Entire Multiracial Family in Jail for Living Together
On December 13, 1893, Judge Householder of Knoxville, Tennessee, sent an entire family to jail on felony miscegenation charges. Setting bond at $500, he jailed a Black man named Jim McFarland, and his mother, Ms. McFarland, a Black woman, Henry Whitehead, a Black man, Harriet Smith, who newspapers and local authorities reported was a white woman, and her children from prior relationships with white men, Lydia Smith and John Smith. At the time of arrest, the multigenerational family lived in the same household. The court's order left a young child at home without a caregiver. The family spent over a month in jail before facing trial in January.

Newspapers at the time noted that Ms. Smith had reported to them "with shameless candor," that she was actually a Black woman—while her mother was white, her father was a light-skinned Black man—and that she had never pretended to be white. Local news speculated further that since Ms. Smith's children had white fathers, those children living with Black men and women might violate the miscegenation codes as written "even should the taint of negro blood be traced to the remote degree claimed."

Local media praised Squire Householder's actions, reporting that he "came to the rescue of the community" by "starting a war on the crime of miscegenation." The white community in Knoxville universally commended the judge's decision to incarcerate the family. White citizens viewed the case as an opportunity to expand the reach of a state law criminalizing relationships between Black and white people. While Tennessee law classified interracial marriage as a felony, at the time of the family's arrest, no state supreme court decision addressed whether interracial cohabitation was a felony or a misdemeanor. The press and the courts hoped to eliminate interracial relationships entirely by terrorizing interracial couples with the threat of extreme punishment. As the Knoxville Sentinel wrote:

"There is no crime so common in Knoxville as white people living together with [Black people], and to make the matter more revolting, it generally happens that it is a white woman living with a [Black man].... These [Black men] and their white mistresses will soon abandon their loathsome relations when they find that they must go to the penitentiary if they continue to live together."

Ultimately, a month after her arrest, Ms. Smith was tried before a jury that determined she was "of colored stock," and acquitted her and Henry Whitehead of miscegenation. However, the jury still convicted them both of lewdness for living together, and they were each sentenced to 11 months in the workhouse. The cases against her children were dropped by the prosecutor after this verdict.

To learn more about anti-miscegenation laws and other laws that denigrated the humanity of Black people, read EJI's report, Segregation in America.
About EJI
The Equal Justice Initiative works to end mass incarceration, excessive punishment, and racial inequality.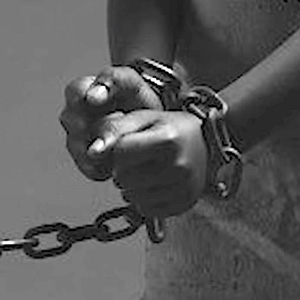 Learn more
About this website
Until we confront our history of racial injustice and its legacy, we cannot overcome the racial bias that exists today.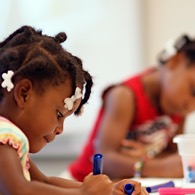 Learn more