On this dayDec 10, 1960
California College Football Players Barred from "Race Mixing" at Holiday Bowl in Florida
On December 10, 1960, Black college football players from California's Humboldt State College were banned from "mixing" with white people during their stay in Florida for the National Association of Intercollegiate Athletics (NAIA) National Championship Football Game. After an undefeated season, the racially integrated team earned the right to compete in the Holiday Bowl on December 10 in St. Petersburg, Florida, for the national title. However, segregated facilities forbade Humboldt State's Black players from sleeping under the same roof as their white teammates.

The 1960 Holiday Bowl in St. Petersburg brought together the Humboldt State Lumberjacks team and the all-white Lenoir-Rhyne University Bears from North Carolina. The five Black players who traveled to Florida as part of the Lumberjacks team—fullbacks Dave Littleton, Earl Love, and Ed White; tackle Vester Flanagan; and guard Walt Mosely—were denied entrance to the hotel where their white teammates were permitted to stay.

As in most cities across the South, St. Petersburg's Jim Crow laws stringently defined and dominated all aspects of life from the major to the mundane. Segregation laws barred any "race mixing" in public hospitals, schools, transportation, and other public accommodations. Due to these policies, Black men, women and children experienced the daily humiliation of a system designed to maintain racial hierarchy and uphold white supremacy.

Even in 1960, college football remained segregated throughout the South, largely because colleges and universities in the region remained segregated. Though the U.S. Supreme Court struck down school segregation in its 1954 decision, Brown v. Board of Education, Southern lawmakers' defiant resistance to that decision greatly delayed implementation; by 1960, flagship state schools in Alabama and Mississippi had not yet allowed a Black student to enroll, and Southern white schools achieved all-white athletic competition by segregating themselves into all-white athletic conferences. This meant that Black athletes living in the South were restricted to attending and playing for Historically Black Colleges and Universities in segregated conferences within the region, or relocating to play at integrated schools in the North and West.

Integrated and segregated schools still met in competition when paired in bowl and national title games; and when they did, racial prejudice was pervasive. The all-white University of Alabama football team refused to play any integrated teams for years, until it accepted a bid in the 1959 Liberty Bowl against Penn State and lineman Charley Janerette became the first Black player to face the Crimson Tide (Penn State won, 7-0). Just one year later, the NAIA arranged a national title game to take place in Florida, and Humboldt State's Black players received virtually no support from the athletic conference or their school administrators.

Despite calls from some students and organizers that humiliating Black players to submit to racist segregation requirements was unacceptable, players were nonetheless compelled to play. Humboldt State's head coach, Phil Sarboe, praised the treatment the team had received in St. Petersburg, denied that players were unhappy about the segregated facilities, and expressed that Humboldt State would "like to come back next year."

To learn more about the era of segregation in the U.S., read the Equal Justice Initiative's report, Segregation in America.
About EJI
The Equal Justice Initiative works to end mass incarceration, excessive punishment, and racial inequality.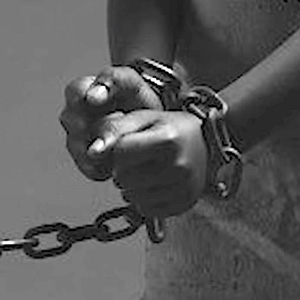 Learn more
About this website
Until we confront our history of racial injustice and its legacy, we cannot overcome the racial bias that exists today.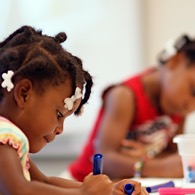 Learn more