On this dayApr 14, 1906
Horace Duncan and Fred Coker Lynched in Springfield, Missouri
Shortly before midnight on April 14, 1906, two innocent Black men named Horace Duncan and Fred Coker (also known as Jim Copeland) were abducted from the county jail by a white mob of several thousand participants and lynched in Springfield, Missouri. Two days following the public lynchings of Mr. Duncan and Mr. Coker, a newspaper reported that "now the great state of Missouri faces the probable disgrace of letting two innocent men be hanged by a mob."

The day before the lynching, a white woman reported that she had been assaulted by two African American men. Despite having "no evidence against them," Mr. Duncan and Mr. Coker were "arrested on suspicion" by local police. The men were taken to the county jail to await trial, even though their employer had also provided an alibi for them to confirm that they had not been involved in the alleged assault.

During this era, race—rather than guilt—made African Americans vulnerable to indiscriminate suspicion and false accusation after a reported crime, even when there was no evidence tying them to the alleged offense. White people's allegations against African Americans were rarely subject to scrutiny, and the mere accusation that a Black man had been sexually inappropriate with a white woman often aroused violent reprisal before the judicial system could or would act. In the case of Mr. Duncan and Mr. Coker, one newspaper reported the lynch mob "was bent on vengeance and in no mood to discriminate between guilt and innocence."

When the mob arrived at the county jail, local law enforcement did little to stop the mob from seizing Mr. Duncan and Mr. Coker, though the officers were armed and responsible for protecting the men in their custody. When the mob dragged Mr. Duncan and Mr. Coker outside, the gathered crowd of nearly 3,000 angry white men, women, and children began shouting, "Hang them!" and "Burn them!" At the public square, the mob hanged both men from the railing of the Gottfried Tower, then set a fire underneath and watched as both corpses were reduced to ashes in the flames.

Continuing their rampage, the mob returned to the jail and proceeded to lynch another African American man—Will Allen. Local police had abandoned the prisoners, and it was only when the state militia arrived that the mob was dispersed and prevented from seizing anyone else from the jail.

Two days after the lynching of these three men, the woman who reported being assaulted issued a statement that she was "positive" that [Mr. Coker and Mr. Duncan] "were not her assailants, and that she could identify her assailants if they were brought before her." But the lynch mob's act of racial terror had made its mark, terrorizing the entire Black community. Many local Black residents had fled their jobs and homes to escape the mob attack.

Following the lynchings and mob violence, a grand jury was called to indict anyone who had participated in the mob. By April 19, four white men had been arrested and 25 warrants were issued. Only one white man was tried, however, and no one was ever convicted.

Horace Duncan, Fred Coker, and Will Allen were three of at least 60 African American victims of racial terror lynching in Missouri between 1877 and 1950.
About EJI
The Equal Justice Initiative works to end mass incarceration, excessive punishment, and racial inequality.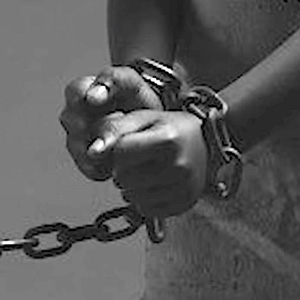 Learn more
About this website
Until we confront our history of racial injustice and its legacy, we cannot overcome the racial bias that exists today.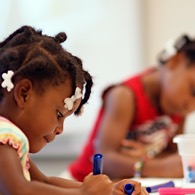 Learn more