On this daySep 09, 1957
White Residents in Nashville Use Religion to Justify Segregation; Elementary School Bombed
On September 9, 1957, as 19 Black six-year-olds integrated all-white elementary schools in Nashville, Tennessee, white church members—including one local minister—organized a persistent and violent campaign to oppose the integration of Nashville public schools. Outside Fehr Elementary School, one person held a sign that read "God is the author of segregation" and pursued two Black children walking to the school. Outside three different elementary schools that same morning, Fred Stroud, a white minister, sought to dissuade white parents from allowing their children to be educated alongside Black children by preaching damnation for those who did not uphold segregation.

The next day, 100 sticks of dynamite were thrown into Hattie Cotton Elementary School and exploded. Patricia Watson, the one Black elementary student who had been in class the previous morning, did not return. No Black children returned to Hattie Cotton Elementary School the following year, and no one faced criminal charges for the bombing.

Though Brown v. Board of Education determined in 1954 that school segregation was unconstitutional, for three years white residents in Nashville relied on intimidation and organized political resistance to maintain segregation in the public schools. In 1957, Nashville finally developed a "stair step program" which permitted a few Black elementary school students to enroll in eight elementary schools.

Throughout the summer of 1957, white segregationists in Nashville held intimidation rallies to terrorize Black families. In the days leading up to the first day of school, as Black parents pre-registered their children for school, mobs of white church members gathered outside buildings with signs calling segregation the "will of God." One leader declared that "integration can be reversed" and that "blood will run the streets" before Nashville's schools were integrated.

By the morning of September 9, out of the 126 Black children eligible to attend all-white elementary schools, only 19 Black children matriculated. Reverend Stroud gathered crowds at Glenn Elementary to preach about the evils of integration, and white people in cars outside of Jones Elementary held signs emblazoned with KKK iconography and Biblical quotes. As opposition grew throughout the morning, white mobs crowded the sidewalks and threw rocks and bottles at Black children and their parents who attempted to pass through the crowd. By the end of the day, half of the white students at Glenn Elementary School—nearly 250 children—had not arrived, as white parents chose to deny their children education rather than permit them to learn alongside Black children.

That evening, 300 white people gathered downtown and continued to threaten Black families who sent their children to school. They strung an effigy in blackface from a stoplight with a note pinned to its chest that read "this could be you." As the mob around Fehr Elementary grew to at least 400, white people burned two outbuildings located on the property of a Black family that had sent their daughter to the school. The mob also continued to burn crosses on lawns of Black families who had dared to enroll their students that morning.

To learn more about the massive resistance of many white Americans against civil liberties and rights for African Americans, see the Equal Justice Initiative's report, Segregation in America.
About EJI
The Equal Justice Initiative works to end mass incarceration, excessive punishment, and racial inequality.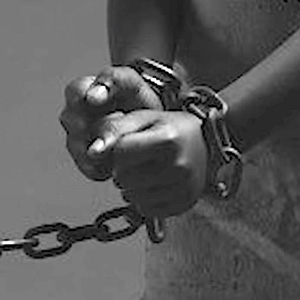 Learn more
About this website
Until we confront our history of racial injustice and its legacy, we cannot overcome the racial bias that exists today.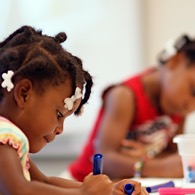 Learn more