On this dayJul 31, 1963
Nine Years After Brown v. Bd. of Education, University of North Alabama Denies Admission to Black Student Based on Race
On July 31, 1963, almost a decade after Brown v. Board of Education prohibited racial segregation in public schools, the University of North Alabama, known at the time as Florence State College, denied admission to Wendell Gunn, a Black applicant, based solely on his race. The school's rejection letter stated explicitly, "Neither the Alabama Legislature nor the State Board of Education ha[s] authorized the college to accept Negroes."

UNA officials later admitted that it was evident from Mr. Gunn's application that he had a "very good academic record." At the time, Mr. Gunn was a chemistry major at Tennessee Agricultural & State Normal School, a historically Black college that later became Tennessee State University. Despite the fact that Mr. Gunn lived just 10 miles from UNA, he had been forced to attend college out-of-state because Alabama insisted on keeping its schools all-white.

Three weeks after being denied admission, Mr. Gunn filed suit in federal court. A U.S. District Judge ordered UNA to admit Mr. Gunn for the fall term, which began in September.

In response to the court order, white citizens in Alabama criticized UNA for discriminating in such a blatant, written form, rather than discriminating in the covert methods typically used. White citizens complained that the school's actions "eliminated any chance of stalling tactics by school officials" and undermined "pieces of legislation carefully written to slow school integration." Others predicted that Governor George Wallace would block Mr. Gunn's admission by physical force, in defiance of the court order, as he attempted to do in June, when Black students Vivian Malone and James Hood integrated the University of Alabama. Due to the level of hostility in the white community and the potential for violence, UNA held a separate, after-hours enrollment session for Mr. Gunn, after white students left campus for the day on September 11.

Historically segregated public colleges in Alabama, like the University of North Alabama, which had been an all-white state-funded institution since 1830, declined to admit a single Black student in the nine years following Brown. Violent white resistance to integration necessitated federal intervention to protect Black students on multiple occasions in Alabama, but Alabama continued to defy federal integration orders, to deny admission to Black applicants, and to enforce discriminatory state laws that conflicted with the U.S. Constitution. To learn more about white resistance to integration in Alabama and across the country, read EJI's report, Segregation in America.
About EJI
The Equal Justice Initiative works to end mass incarceration, excessive punishment, and racial inequality.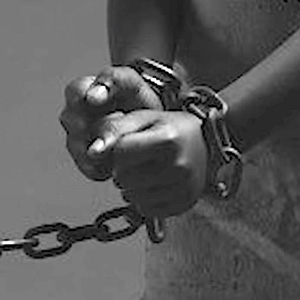 Learn more
About this website
Until we confront our history of racial injustice and its legacy, we cannot overcome the racial bias that exists today.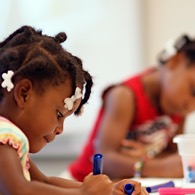 Learn more