On this daySep 08, 1959
Clyde Kennard Vows to Sue Segregated Mississippi College
On September 8, 1959, Clyde Kennard applied for admission to Mississippi Southern College for the second time, and also sent a letter to the college's administration: if rejected again, he informed the officials, he would sue the segregated university for racial discrimination.

Mr. Kennard was a black man, a veteran of the U.S. Army, and a native of Mississippi. He first attempted to enroll at Mississippi Southern College, an all-white public university in the city of Hattiesburg, in 1955. Mr. Kennard's credentials met the criteria for admission, but the school denied him because he was unable to provide references from five alumni in his home county. The alumni reference requirement enabled the school to maintain a segregated student body and reject non-white applicants without explicitly broadcasting a "white only" policy.

Mr. Kennard did not give up after that first rejection. In a December 1958 letter to a local newspaper, he announced his intent to re-apply to the university. In response, the Mississippi Sovereignty Commission – a state agency formed to maintain segregation and investigate civil rights agitators – hired investigators to research Mr. Kennard's background and uncover details that could be used to discredit him. These attempts were unsuccessful.

After submitting his 1959 application and letter, Mr. Kennard tried to register for courses on September 15, 1959 and was denied. Shortly after, police charged him with illegal possession of alcohol.

As Mr. Kennard continued his attempts to register at Mississippi Southern, the legal retaliation also continued. In September 1960, he was arrested and charged with helping to steal twenty-five dollars worth of chicken feed from a local store. Although there was little evidence of guilt, an all-white jury convicted Mr. Kennard of being an accessory to burglary, and he was sentenced to seven years in state prison.

Mr. Kennard was diagnosed with colon cancer in prison in 1961 but was denied medical treatment. Mr. Kennard's mother and supporters launched a campaign for his release on medical grounds. They succeeded in February 1963 but by July of that same year, Mr, Kennard passed away. He was thirty-six years old.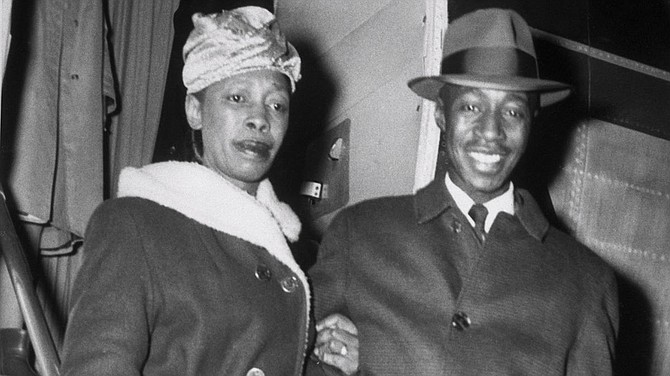 In 1993, the University of Southern Mississippi has honored him by renaming their student center. A marker of Mr. Kennard was also unveiled in 2018 on-campus grounds with the school awarding him a doctorate posthumously.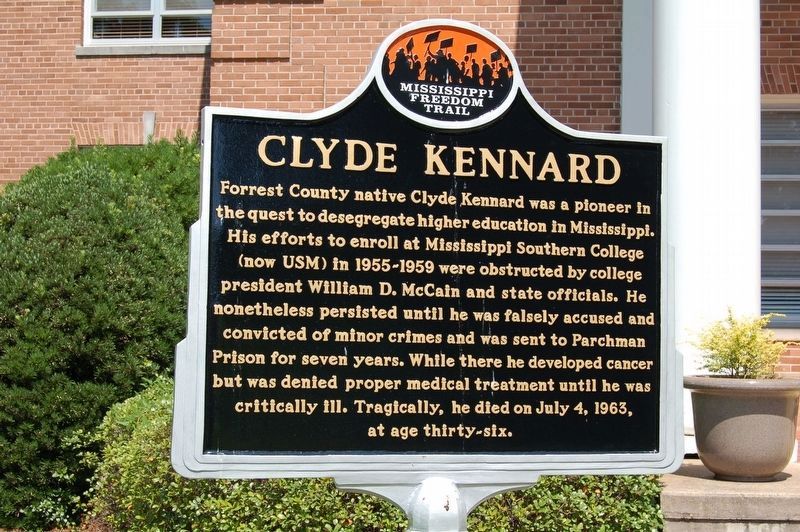 About EJI
The Equal Justice Initiative works to end mass incarceration, excessive punishment, and racial inequality.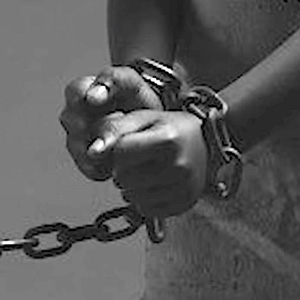 Learn more
About this website
Until we confront our history of racial injustice and its legacy, we cannot overcome the racial bias that exists today.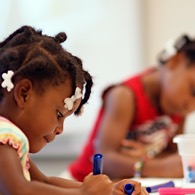 Learn more